What We Do
By actively engaging RV, marine and trailer dealership communities, we deliver the technology, insights and expertise you need to foster growth and profitability.
Who We Are
We are not just employees of a tech company. We are industry connoisseurs, who understand its unique challenges and how to navigate them toward greater success.

We are diverse and we are global, but we all work as one to help dealers like you expand their horizons.
Our Story
1984

When Steve Hawkins started IDS in 1984 - originally known as RVSoft - his goal was simple: to work closely with RV dealerships to give them all the technology, insights and expertise they need to steer their business toward growth and success.

1992
Welcoming Marine Dealers & Becoming IDS

As we continued to gain influence in the RV market, many marine dealers took interest – since they were facing similar challenges. In 1992, they started actively adapting our software and methodology to their industry.
At that point, we officially became known as Integrated Dealership Systems (or IDS) – to account for our cross-industry reach.

2000
Welcoming Trailer Dealers

In 2000, the first trailer dealer approached us, and we welcomed them with open arms. Given that many trailer dealers also sell RVs, we decided to reinvent our system to match their exact requirements – whether they sell trailers only, or RVs and trailers.

2009
Joining Forces with Constellation Software

Though we continued to expand as a company, we wanted to retain a close-knit team of professionals who are passionate about the RV, marine and trailer industries. However, without the right resources, this wasn't going to be easy. So, in 2009, we joined forces with Constellation Software, a worldwide software organization that fueled our passion with large resources.

Building an Integrated System Specific to the Dealer Industry

After realizing that many dealers were very fragmented in their operations, Hawkins began developing state-of-the-art software that would integrate all dealer departments and allow them to:

Manage every aspect of their business from one place

Control inventory across multiple locations

Speed up service, parts and warranty processes

Set up better internal and external communications

Automate and streamline labor-intensive activities to save time

Gain visibility into each department and location

Becoming a True Industry Partner

Fueled by feedback from dealers, the software continued to incorporate more and more dealership processes into its functionalities. However, dealers needed more than just a system.
They needed a dedicated partner that would look after all their needs. That's why, in addition to continually enhancing the system, the team went on to:

Build strong industry ties with manufacturers, leading dealerships and associations

Establish one-on-one client relationships that go beyond software support and implementation

Hire and nourish a team of industry veterans who understand RV dealership needs

Focus heavily on customer education to help expand their software and business expertise

Plan years into the future to provide customers with business stability and comfort

Deliver insights on industry trends and future developments
First Company in the Industry to Deliver:
1997

Parts integrations to distributors like NTP, Stag and Coast

2002

OEM integration for warranty processing

2008

Hosted dealership software solution

2011

Fully integrated CRM

2012

Wolters Kluwer document integration for email delivery and customer F&I forms

2013

Cross-platform mobile app to manage an entire dealership

2018

IDS and RVDA launch the first Repair Event Cycle Time (R.E.C.T) National Reporting

2020

IDS launches Service360, a suite of new tools to reduce RECT
A Business with a Bright Future
Though we have come a long way in the last 30+ years, the RV, marine and trailer industries continue to evolve and so we must evolve as well.

We have great things planned and our team works towards that every day. Over the next 10 years, we plan to:
Build all-new mobile apps to ensure greater efficiencies in many departments
Embrace the ease of use and agility of cloud-based technologies
Provide dealers with more insights into the industry to help make better business decisions
Continue building long-lasting industry relationships that will bring dealers together
The People Who Fuel Dealers' Success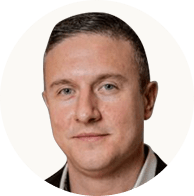 Frank Tamburrini
General Manager
As the General Manager, Frank Tamburrini oversees every aspect of IDS – from customer service to product development – utilizing a "data-first" business strategy to continually meet customer needs.

Before taking on this role, Frank was IDS' Director of Customer Service, having introduced several impactful initiatives in just four years, including multichannel customer support and IDS' Business Intelligence platform.

Prior to joining IDS, Frank spent 12 years leading service and support organizations that serviced small and large companies across North America and overseas. The ultimate goal was to consistently provide a world-class customer experience. After all, as Frank himself puts it, "Customer service is not a department – it's a culture."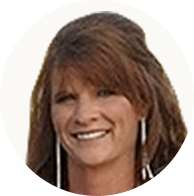 Kimberly Schultz
Director of Professional Services
Kimberly Schultz is the Director of Professional Services and she also serves as an Account Manager for 35 of IDS top dealers.  She's been with IDS for nearly 13 years and has made invaluable contributions to the company. Kimberly enjoys that each dealership's story is a bit different and in order to implement the software successfully, you have to not only look at their current situation, but make the software and its benefits fit within the dealership.

Prior to joining IDS, Kimberly worked at two different car dealerships and in both dealerships ended up as the Office Manager within a short period of time.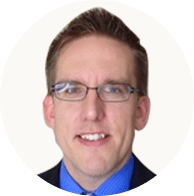 Arran Noble
Director of Engineering
As the Director of Engineering, Arran oversees product development at IDS. He has more than 13 years of software development leadership experience at both large and small companies with a focus on delivering high value solutions to customers via Agile methodologies.

Prior to joining IDS, Arran lead development teams at ADP, a Human Resources and Payroll organization and various smaller organizations. At ADP, he was an Agile champion working with multiple cross functional teams on transitioning them to the Scrum Agile framework.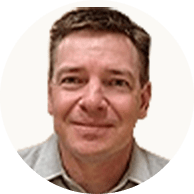 Mark Jakobsen
Director of Support
Mark Jakobsen is the Director of Client Services and oversees the technical support team for the IDS products. Mark joined IDS in 1996 as a Help Desk Support Analyst and has held roles as a Support Programmer, Support Team Lead and since 2009 has been the Director of Client Services.

Prior to joining IDS, Mark worked in the MIS department of another software company as the primary technical analyst for their internal accounting and distribution systems.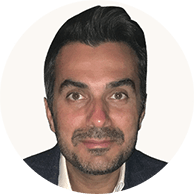 Ata Etemadnia
Director of Customer Services
Ata owns Enterprise Project Management and Success at IDS. Leveraging over 14 years of experience in customer success, Ata oversees the continuous improvement of the IDS customer experience. Ata believes that support is the face of the organization, playing an important role in the value it delivers to customers. He strives to ensure customers are provided with around-the-clock courteous, efficient, and quality service.

Before joining IDS, Ata led the Operation group at NRT Tech, a solutions provider for casinos. There, he oversaw their project management, field implementation, 24/7 customer support center, and regional support management. He also managed relationships with their largest customers like MGM Resorts International and Caesars Entertainment.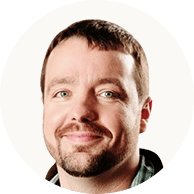 Marc Hertert
Director of Sales
Marc leads the IDS Sales team. During his 10+ years at IDS, he has handled account management, new business acquisition, and outside sales.

Having worked closely with dealers for the past decade, Marc understands and cares about their business processes and challenges. Customer success being his number one priority, he leverages his strengths in deep discovery and analytical problem solving to help businesses succeed.

Before joining IDS, Marc worked with independent retailers, helping implement best practices and improve sales processes.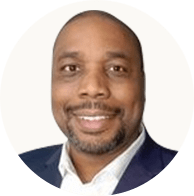 David Darrell
Director of Cloud Operations
As the Director of Cloud Operations, David Darrell oversees IDS' cloud strategy as well as production operations and infrastructure.

He has extensive experience overseeing mission-critical technology and supporting services in a 24/7/365 environment, having held senior management roles for companies such as Research In Motion (RIM) and TD Securities. Most recently, David was the Director of Cloud Operations at a learning management company where he successfully migrated seven datacenters in five countries to a cloud environment.

Given that IDS continues to invest heavily in cloud technologies, David's experience is invaluable.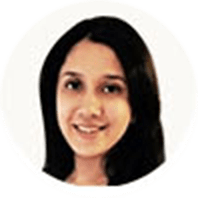 Raginee Mamgain
Director of Marketing
Raginee is a results-driven Marketing Manager whose goal is to ensure that the products and services IDS offers have the best chance to thrive in their target market. With a focus on customer engagement, demand generation, product marketing, and branding, Raginee aims to bring the IDS story to life by working with both internal and external stakeholders.

Before IDS, Raginee worked at a SAAS company for the legal industry, as well as a fortune 500 engineering company.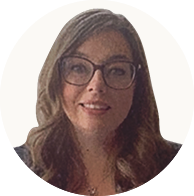 Josie Prosdocimo
Director of Product Management
Josie Prosdocimo has over 25 years of experience in dealership technology and a proven track record of success, having streamlined operations and increased efficiency for dealerships of all sizes. As the Director of Product Management, Josie is devoted to ensuring that IDS' dealership management software meets and exceeds dealers' expectations.

She is also known for her exceptional communication skills and ability to build strong relationships with clients. As a result, Josie has a deep understanding of dealers' unique needs and the importance of providing them with tailored digital solutions. Her passion for technology extends beyond her work and into her community, where she volunteers her time and expertise to several non-profit organizations.
How We Help Dealers
To help fuel your success, we ensure you can:
Provide Tools to Manage Every Department
With our suite of integrated tools, each of your departments can streamline and manage all their processes, ensuring smooth operations and increased visibility.
Lean on Our Expertise
Get training and support from industry experts who fully understand your daily and long-term challenges – and are always available to help you.
Maximize Your Profitability
Connect with our staff, so they can help you make full use of our tools and ensure you get the most out of your investment in us.
Gain Insight into Each Activity
Use our customizable dashboards to quickly analyze every aspect of your business and ensure you are always as efficient and profitable as possible.
Here's What Successful Dealers Have to Say About Us: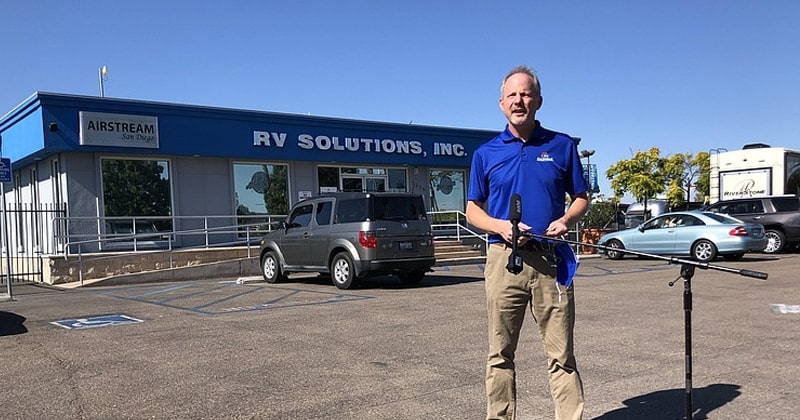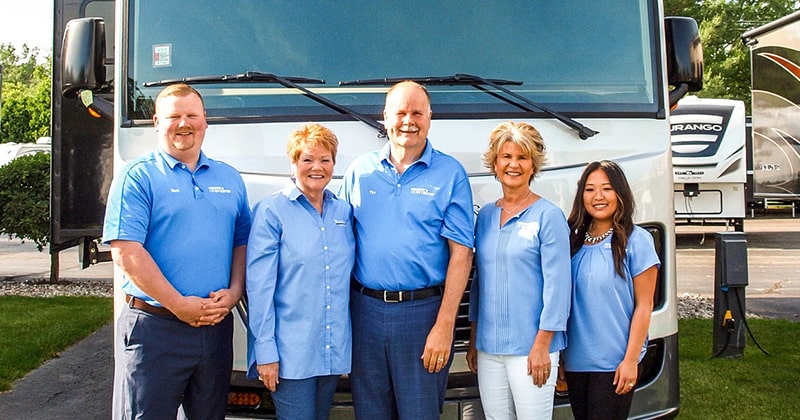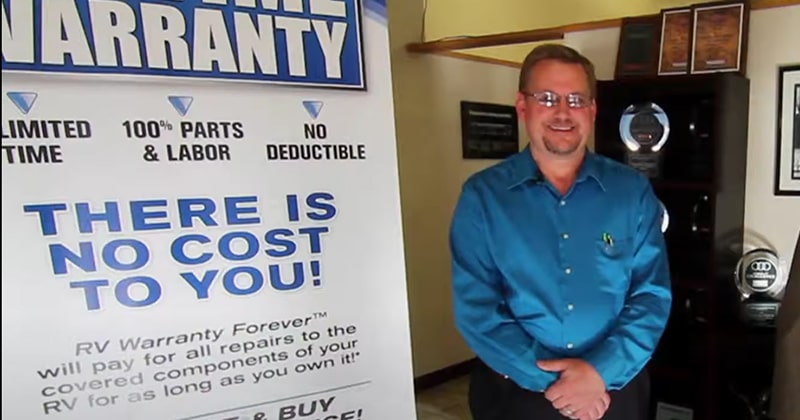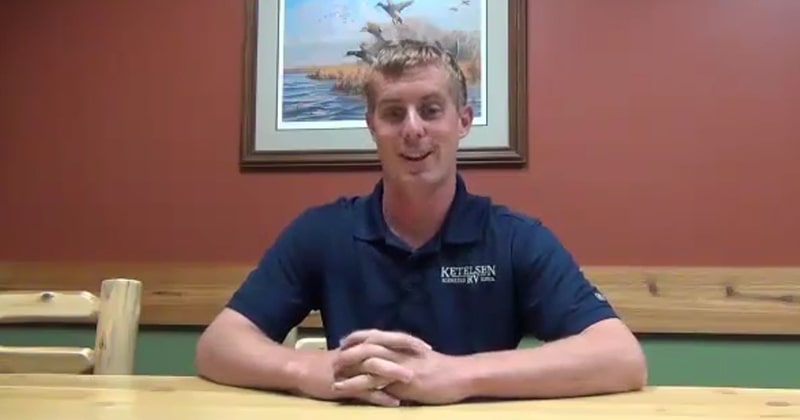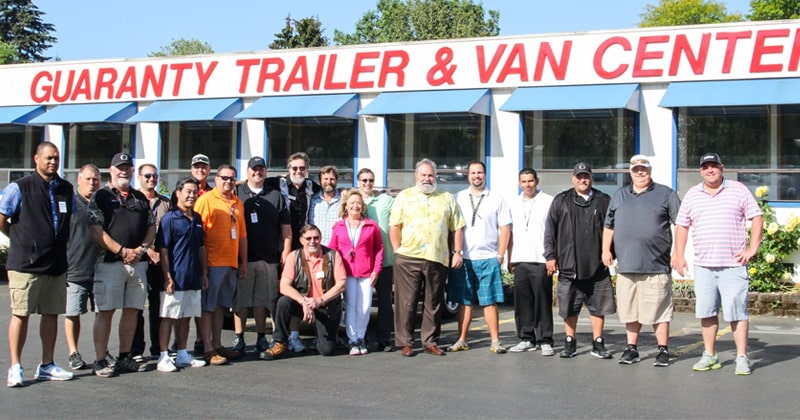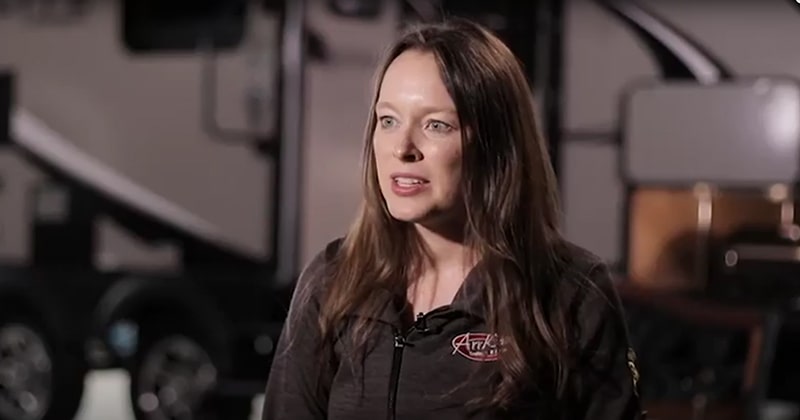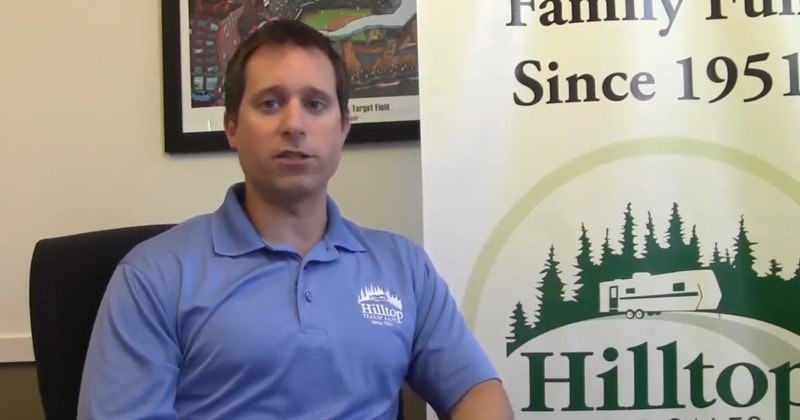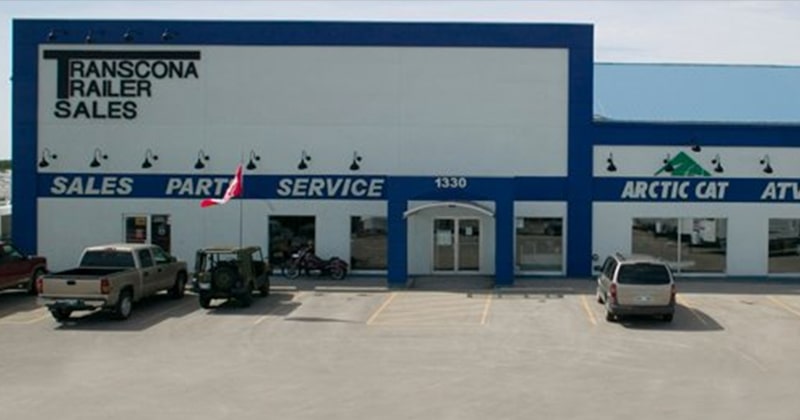 "
A major reason we looked at IDS was due to the volume of transactions and the interaction between sales, service and parts. We didn't feel our current provider could handle the level we needed.
Matt Leffingwell, General Manager, RV Solutions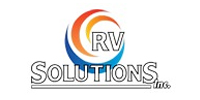 "
The integration and the fact that IDS really is an expert in the RV business made our decision. They understand our language and needs.
Tim Veurink, President, Veurink's RV Center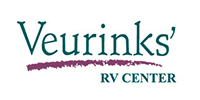 "
Service department is probably the most influential department in customer retention for us. So, having IDS has been our biggest advantage.
Bob Scholl, the Assistant General Manager at Rocky Mountain, RV & Marine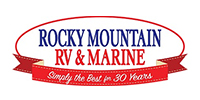 "
By having a customer footprint throughout the entire dealership, our sales staff gains an immediate advantage. If someone brings their RV in for repair and decides it's not worth fixing, sales has that visibility and can assist them. It really brings all areas of our dealership together and drives our success.
Jeremy Ketelsen, Vice President, Ketelsen RV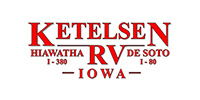 "
Coming in and tackling our data and doing it in a way that does not disrupt our day-to-day business is key. The reason IDS could do this is simply because the system works. It is leaps and bounds ahead of what the competition is offering.
Terry Muir, the General Sales Manager, Guaranty RV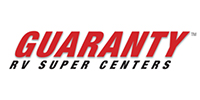 "
Before choosing IDS, we looked around at a number of successful dealerships and we found that the one thing they all had in common was IDS. Our business has three locations, and providing a solution with multiple-location capabilities isn't something a lot of other systems do very well. We felt that IDS was best in class in that aspect.
Sarah Baptiste, General Manager, ArrKann Trailer and RV Centre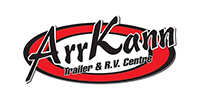 "
With IDS, we can quickly switch back and forth between locations to look at reports by location or for all locations together. Makes my life a lot easier.
Mike Pearo, CFO, Hilltop Camper & RV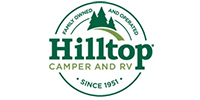 "
We belong to two Spader 20 groups and I recommend IDS all the time because it's just so integrated. I've watched a lot of dealers stumble with various software systems and waste a lot of time and money to fight battles. Once you take the first couple months to get going on IDS, there are minimal hassles after that. You don't need anything else.
Garth Bromley, Owner, Transcona Trailers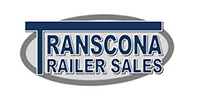 Explore our dealer success stories
Are You Ready to Succeed & Grow?
If you're looking for a true industry partner rather than a generic software provider, let's connect and explore new opportunities for success together.