How to Maximize Your Parts Sales During the Busy Season
Most RV and marine dealers have about 100 out of 365 days to make most of their profits for the year. That's what many of us refer to as the "busy season." So, if for some reason you don't sell enough units or can't maximize your parts sales during that time period, you can lose quite a bit of money – which shouldn't really be a surprise.
So, how do you maximize your sales? Well, when it comes to parts, independent dealership consultant Jeff Sheets has a few tips:
1. Keep Your Inventory Stocked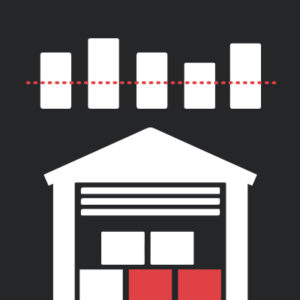 Once your busy season hits, you'll want to make sure you have plenty of parts on hand to keep your customers happy. That way, when your quantities start to get low, you'll have enough time to react and order more.
It's even easier if you have an industry-specific dealer management system because it can keep track of your part quantities. When they become too low, the software can automatically request an order recommendation based off your set levels.
To get that running, all you need to do is go through your sales history from the previous year and set the seasonal levels that prevent you from becoming too overstocked or understocked. Be sure to analyze your min and max settings on a continual basis. If you don't change your levels on at least a yearly basis, you run the risk of overstocking on the parts that may not sell well down the road.
If you need more tips on how to get your inventory organized for maximum profitability, be sure to consult this guide.
2. Connect with Your Customers via Social Media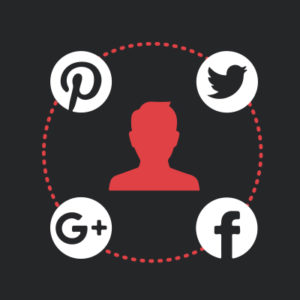 It's always a good idea to connect with your customers through your social media channels. Given that four in 10 purchases in the US are made through an online channel, you should definitely have at least a Facebook account for your business.
Here are some ways to engage your customers via a social media platform so that you can maximize your parts sales:
Share photos and videos of your product. If you've already created some for your website, don't hesitate to show them off, while linking back to your product pages.
Consider running a contest. Keep it fun and simple, while offering giveaways to all participants.
Showcase other customers. You can also share photos of happy customers interacting with you and your staff to encourage a sense of community, and of course, build trust in your product.
Run deals and promos. Promote your products by providing your customers with special deals regularly to incentivize them to come into your dealership more often.
Read Next: 5 Ways to Drive Off-Season Sales
3. Encourage Customer Reviews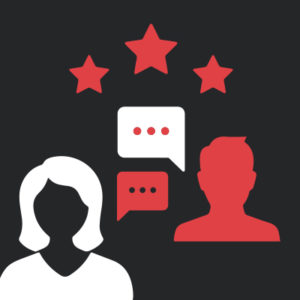 While it may seem scary to ask people to review your business online since you don't really have any control over what they get to say, it's actually an excellent way to get more customers to come by your dealership – as long as the majority of your reviews are positive, of course.
The most obvious way to encourage positive reviews is to treat your customers with respect – and turn as many negative experiences into positive ones. Even if someone does end up leaving a negative review – which shouldn't happen often, if you're good at what you do – you can contact that person and offer them a special deal in exchange for removing their negative review.
If you're confident you have a happy customer on your hands, be sure to ask them to leave a review. This can help maximize your parts sales from time-to-time.
One of the most popular platforms for business reviews is Google, so consider starting to collect your reviews there.
4. Reward Repeat Customers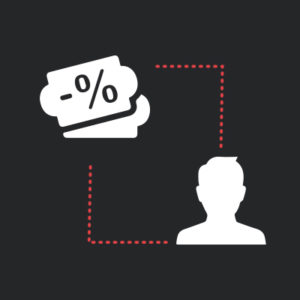 Many dealers consider offering customers discounts an off-season activity, but it's a good idea to get them into a habit of returning to your dealership during the busy season as well – since it will encourage them to come back when things do slow down.
You can use your dealership management system to keep track of each customer that comes in through the door. Or – if you prefer the old-fashioned way – rely on punch cards and postcards. Things like a free snack, extra bit of service or even a few bucks off the next purchase can leave a positive on your customers and go a long way toward getting them to come back.
Of course, good old-fashioned customer service is just as effective – as demonstrated by RV World in Yuma, Arizona.
"We go above and beyond to keep our customers happy and we've enjoyed a lot of repeat business over the years," said Mike Green, the owner of RV World. "We're in a seasonal market where a lot of different people come through. Even if they are hundreds of miles away, they still give us an opportunity for business based on their past experiences with us."
5. Keep Your Employees Motivated
It's very easy for salespeople to lose motivation when they can't make a sale, which means that they may not go the extra mile to get the job done. To keep your employees continuously willing to put in maximum effort into selling parts (or units, for that matter), consider running contests with prizes or getting them to participate in other fun activities, such as team outings – if you can afford them, of course.
Dealership expert Michael Rees has a few tips on how to drive employee accountability in one of his guides, so be sure to give it a look!
| | |
| --- | --- |
| | Final Word: Don't Be Afraid to Experiment |
One of the keys to success is having the guts to shake up your regular processes every now and then. Obviously, if something is working, leave it be – but if you see areas for improvement, don't let your anxieties stop you from making the necessary changes.
Michael Rees asserts that complacency is the enemy of success, so if you want to continuously increase your sales numbers during the busy season, then you need to always be proactive. To learn more, check out Rees' guide on how to avoid complacency and remain a successful dealer.