Checklist: Daily, Weekly and Monthly Checklist for Dealership Controllers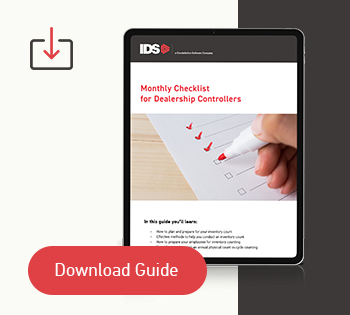 At any business, all roads lead to accounting. That's why dealership accounting departments have their hands full.
In a given day, dealership Controllers need to:
Input all money received – cash, checks, credit cards, wire transfers, etc.
Verify all ports have run the Till Reconciliation routine
Update Bank Deposit
Input all Accounts Payable invoices received in mail, email, or automatic debits from bank
Input all Unit Inventory that has arrived
Input all Completed Unit Sales (Post Deals)
Post GL Transactions
To help you stay on top of tasks you need to perform on a daily, weekly and monthly basis, we have put together this handy checklist based on the first-hand experience of hundreds of dealership Controllers.
Download the checklist for free: