Interview with Russell Marine on Being Named the Fourth Leading Marine Dealership in North America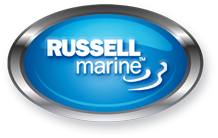 Chances are that if you're in the marine industry, you've heard of Russell Marine. The dealership, which is part of Russell Lands on Lake Martin and includes five marinas on Lake Martin; Kowaliga Marina, Ridge Marina, River North Marina, Real Island,  a pre-owned boats center and a dealership in North Alabama.
The Russell name has carried a rich tradition in the area and the same holds true with the dealership.  At the 2014 Boating Industry Top 100 Gala, Russell Marine was named the second leading dealership in North America and also received Best Events honors and named fourth in 2015 at the Top 100 Gala.
To run a dealership at such a high level takes a talented staff who is dedicated to providing the best in customer service. We recently spoke with Russell Marine's Controller, Tommy Riggins, to discuss how the dealership has achieved such a high level of success.      
Congratulations on being the number two dealer in North America!  What has the business has done in recent years to receive such a prestigious honor?
Tommy: "The number one reason we're successful is our employees, and the second reason is our customers. Our President, Dave Commander, has a strong background in sales and marketing and has really emphasized placing focus on our employees and the customer service we provide. 
We have a great business model under Russell Marine where we sell and service boats, plus have the capacity to store a large number of boats. We have over 2000 dry/wet slips at all of our locations. This includes the largest marina ship store offering of merchandise and towable products in Alabama.
On the financial side, we're able to measure where we've been and where we're trying to get to.  We have total accountability on all facets of our business. We have monthly managers meetings and I produce 50-58 pages of reports for us to review and analyze.  We measure all revenue and gross profit categories and expenses compared to past history and to present budget along with a thorough analysis of all inventory categories. Another important factor in our success is our CEO of Russell Lands, Tom Lamberth, who is involved in these meetings, provides top-down guidance on key issues.
We also put together a business plan at the beginning of the year.  The planning takes us three months, so it's very involved.  We go through every aspect of our business.  We budget every revenue line item, expense line item by month.  This budgetary process establishes our foundation to monitor results and fine tune any necessary changes. Contributing to our success is our Russell Lands COO/CFO, David Sturdivant, who conducts the budgeting process provides guidance in our strategy and actively participates in our monthly meetings.
You have a blog post on your website mentioning an annual awards ceremony where you recognized several of your employees.  How does your dealership go about hiring the right employees and help them reach high levels of success?
Tommy: "If we have an open position for a technician, of course we're looking for experience. Sometimes you can't get the exact experience you need being in our location. So we have established an apprentice program within our Rigging Facility at our Ridge Marina. All of our techs are sent every year to be certified and re-certified.
We also train them on our dealer management software and IDS does a great job with their Dealer Resource Center to help them learn the system. They can download and watch videos which is very helpful. To me, you see success in people with how you train them.
Tech efficiency is also one of our key indicators. We use IDS to measure the technician on the actual payroll compared to their billed hours. We have several categories we use to determine what really provides profitability to us.
In regards to employees in our sales department, we pretty much start fresh every year training with our manufacturers. They come in and they go over new products and go over selling their products. We do that every January before we start our boat shows. We also revisit sales techniques and the steps you go through from making the sale to closing the deal."
You host several different events throughout the year and were also recognized for your achievements in that area.  Talk about the different events, how you promote them, and why they are so successful.
Tommy:  "We have 17-19 events per year promoting the brand name of Russell Marine and our boat brands. We start out with the Huntsville and Birmingham Boat Shows in January.  We have a lot of our customer base is from that area so we take 20 boats and all of our salesmen. They receive many contacts and leads from that show which are entered into CRM selecting the source as Huntsville or Birmingham Boat Show. They might not close the deal there, but it's a good way to start the year because they work them throughout the season to try and close the deal. The event days are Thursday through Sunday.
Thursday night used to be low in attendance but then we started having our Spring House restaurant cater hors-d'oeuvres for our customers. Now we have a huge crowd that comes in on Thursday evening. Our manufacture's rep attend and support our sales staff for the entire event in selling boats.
In April we have our in-water boat show displaying 75-80 boats, and it's the largest inland in-water boat show in Southeast. We have a special preview party on a Friday night for those customers that have been loyal to us and for those who customers who are looking for a boat. Our technicians take our customers on a boat ride to demo the new boats. On Saturday, we have sales reps and our Russell Team members promoting wakeboarding and waterskiing. All leads and contacts are entered into CRM selecting the source as in-water boat show.
We have clinics throughout the summer for kids to learn to ski and wakeboard. Of course we financially support them. On Saturdays we have a cookout at our lodge for any customers who want to come out. It's a team effort. We do it first class, we have the reps that support the product, and it's just a great venue for promoting the boating lifestyle. We try to make our customers feel special.
At the end of the year we sponsor the Riverfront Wake Battle in Montgomery. It's a tournament and we pay out $7,000 to $8,000 just in prize money to the wakeboarders. Again, we have professionals that do demos and we have a tremendous turnout. We boats displayed at every one of those events. Dave Commander has done a great job leading us in these events. All leads, contacts and opportunities are entered into CRM as Riverfront Wake Battle source.
How did you become involved in Russell Marine?
Tommy: "I started with Russell Marine at the end of 2003 as the Comptroller. Previously, I worked as Controller for division of fortune 100 company and with Russell Corporation as one of its accounting managers for 21 years.
Since I've been here, we've been very fortunate and very successful. Our last three years were record years. In 2015 we did better than the previous year, which was our best year ever. We were named the number four marine dealer in North America. Our marina managers, staff and customers are the reasons for our success."
As a Controller, what features in the IDS software help you the most with your everyday tasks?
Tommy:  "We switched to IDS in 2005.  As a controller, the feature I noticed immediately was the ability to audit and trace backwards.  I also liked the separate financials for each location and IDS has its own Chart of Accounts in each location and that's key.
I also like the Boat Deals Report they've created at my request where I can download all the deals details in excel form for an accounting period. The CEO and COO of our Company look at every deal, as well as our marina managers and President of the marinas. This is a very key report in analyzing our performance and budgeting process.
One of the strongest features, from the audit function, is that the balance sheet needs to have supporting details for account balances. IDS does it well as anything I've seen. On the scheduling functions, details of balance can be retrieved through the scheduling function.  That is so important! When your balance sheet's right, normally everything else is going to be right.
As you know, analyzing key metrics and making good decisions based off of that data is an important key to success.  Which metrics do you look at most to make good decisions?
Tommy: "We take a look at several metrics that require using the data we have in IDS. I present a 58-page report every month which includes a P&L margin report. This report monitors each month sales and margins by inventory categories by location compared to previous years' current month and YTD. The Margin Report also compares actual to budget for the month and year-to-date. I present the report in Excel and I collect the data from IDS. We also take a look at our F&I penetration. Our F&I is a very strong part of our income stream.
We look at warranty reporting, the warranty shortage report, accounts receivable reports, the P&L, margin reports. We track our parts sale every weekends during the summer. We compare this year versus last year. We'll go into the parts report and we'll look at our total parts, accessories sales, gas, and compare to what we did for that week on previous year."
Other reports we publish are inventory turns and return on inventory ( trailing 12 months) that compares previous years along with graphs.
The GLH function that shows all transactions on the boat is very helpful in the audit function when analyzing a problem.
Having Dock Slips to account through storage contracts our storage activity and GAAP in reporting storage revenue.
Have you had a chance to look at IDS's new mobile app capabilities and how do you think they will benefit your dealership?
Tommy: "We're really excited about the mobile apps. I saw in the latest release that gives you the ability to scan the parts for the fiscal year-end inventory. If we can scan the barcode and upload it, we'll save a lot of time. We have been using the mobile app for CRM which provides our sales staff a quick way to contact the lead remotely.
Also I need to mention the structure of CRM's follow up activities provides a structured process for the sales person to follow which facilitate the closing process of the deal. Also, their manager can quickly review if they have completed the activities.
On the service side, we're in the process of implementing service scheduler and mobile app in the near future. Our service department will now have everything at their fingertips, saving time and becoming more efficient. Once you're more efficient, it's going to put more dollars in the bottom line. We already have the CRM mobile app. It's a great concept. You can go out there and respond to a lead no matter where you are. Our goal is to be sure you're responding quickly and effectively within an hour or two hours and it's possible thanks to the mobile app."
What advice would you give to dealers who are looking to grow their business and reach a new level of success?
Tommy: "As I mentioned earlier, we're successful because of our employees and our customers. Your system has to be centered on your successes. Maintaining and developing that customer relationship and bringing them back is one of the most key fundamentals of success. You need to track all that customer activity and communication with the customer, and moving to IDS was the right decision, and it's made a difference for us with the CRM."