How to Set Up Fiscal Periods in IDS Accounting Module
It is getting close to fiscal year-end time for many of us again. In order to prevent interruptions with Part Sales and Work Orders in the new year, use the Accounting module to check and make sure you have the initial fiscal periods defined for the new year. Set up at least the first 3 months of the new year to be safe. More periods can be added as needed if the year-end is not completed in the first quarter.
How It's Done in G2
Navigate to Admin > Setup > Update Codes and Tables > GL > Update Fiscal Year, select the Add Period tab.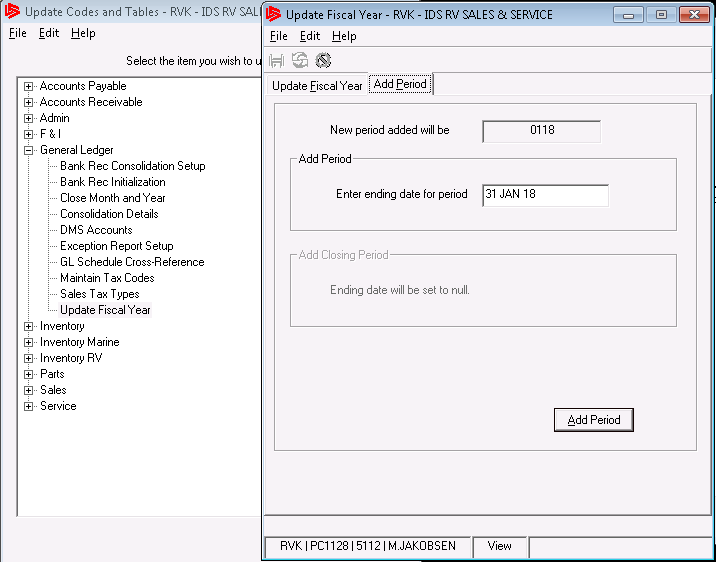 Verify that the Period Ending Date is correct and simply click on the Add Period button. To add additional periods, repeat this step.
How It's Done in Traditional Astra
Run 9-6-13, Add Period to Control Record.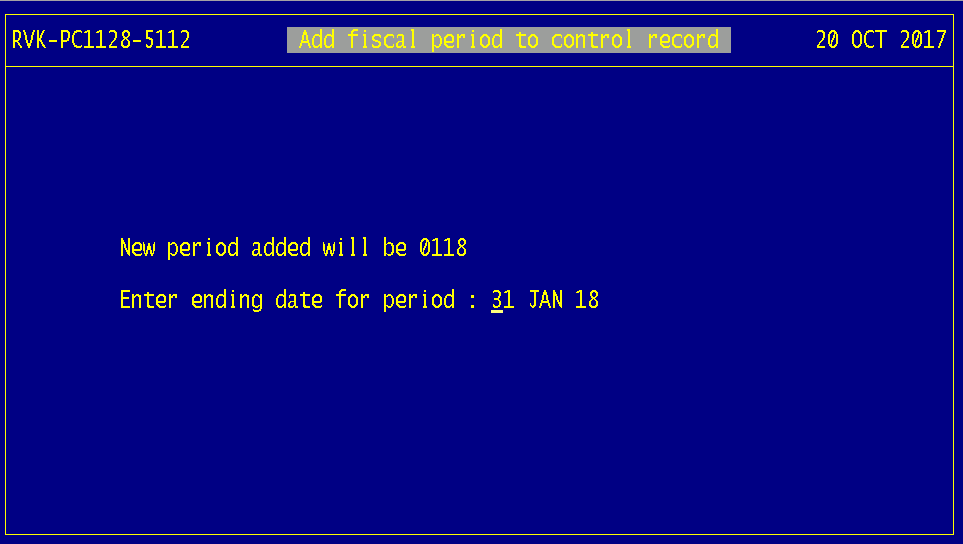 Change the period ending date if required and press <Enter> to create the fiscal period. Repeat this step to add additional periods.