IDS Astra G2 for Marine – v11.15.04
Integrated Dealer Systems is pleased to announce that Astra G2 Version 11.15.04 is now generally available.  This release contains a variety of customer specific enhancements; continues to improve on performance, usability, and reporting; and further refines the mobile application capabilities.
Release Highlights
Performance

CRM opportunity, leads, and ups views load much faster

Creating and moving appointments in the calendar is much quicker

Changing dates for deposits is now much quicker

Inventory Management

CRM

Additional columns (e.g. unit type) have been added as well as the ability to export to Excel for the "looking for" grid

Sales & Finance

Hide/show cost on finance quotes has been added
PDF finance quote has been added
Selective display of compounding methods has been added

Parts

Add parts to purchase orders directly from the parts manager

Service

Manufacturer's claim number has been added to the Warranty Claim Manager
Email work order estimates and photos as attachments
Launch scheduler directly from work order

Back Office

Mark general ledger accounts as inactive
Link commissions earned to individual stock numbers
Process accounts receivable payments in bulk using credit cards vaulted with ChargeItPro
"Soft" close a month

Administration

New user wizard now allows email password configuration

Mobile

Technician can now clock in/out of labor lines and provide cause and correction.
Take work order payments with ChargeItPro.

 
New Ideas
We are currently working on adding new functionality to the IDS Mobile App that will specifically benefit the sales representatives at your dealership, and would like to hear your suggestions and ideas. Please provide feedback by contacting our Director of Innovations, Ajay Thakur, at (800) 962-7872 ext. 143 or a.thakur@ids-astra.com.
Future releases will continue to refine the mobile app, document management, parts management, service efficiency, CRM, and back office functions.
IDS welcomes customer participation and greatly appreciates suggestions and feedback. Please contact Product Management at (800) 962-7872 x185 to submit an enhancement request.
Request an Upgrade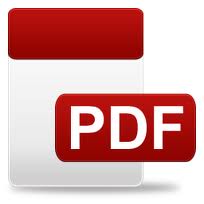 Download Astra G2 v11.15.04 Release Notes (DRC login is required)


Request Astra G2 v11.15.04 Release Upgrade (DRC login with admin permissions required)
If you have any questions about this release, please contact Customer Support or your Account Manager.
Customer Contribution
More than 170 customers contributed to this release. We thank all of you and would like to recognize a handful that engaged with us on some of the major features.