5 Benefits of Using Contactless Payments and Signatures at Your Dealership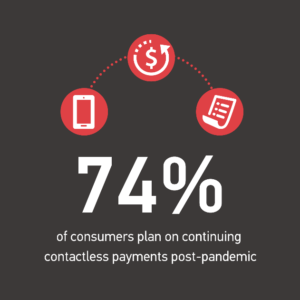 The COVID-19 pandemic caused some major shifts in the dealership market. One of the biggest shifts was the need for contactless payments and signatures.
But contactless convenience isn't going anywhere.
In fact, contactless convenience seems to be a trend that many dealers plan on carrying on into the future. According to a consumer poll conducted by MasterCard in April 2020, 74% of respondents said they plan on continuing to use contactless payments post-pandemic.
That's because there are some major benefits to using contactless, digital payments and signatures—both from an operational standpoint and from a customer satisfaction standpoint.
Here are five reasons why it's worth it to use contactless payments and signatures at your dealership.
1. Process Invoices Faster with Mobile Payments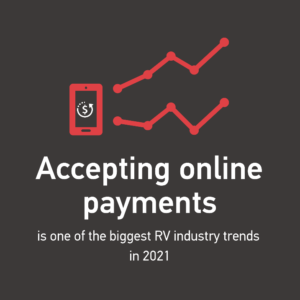 Waiting around to receive payments from customers can slow things down. But by allowing for digital payments, you can speed up the process significantly.
With a mobile payment solution like Gravity Payments, a trusted partner of IDS, you can request and receive payments via email and text message. That means your customers will be able to make payments from the comfort of their home, office, wherever they are.
Plus, you will be able to securely store customer credit card information, to speed up payment processing in the future.
There's a reason that accepting online payments is one of this year's biggest RV industry trends.
2. Approve Work Orders Faster with Digital Signatures
You can also speed up your work order approval process exponentially by enabling e-signatures. Using a dealership management solution like IDS Service360, you can email work orders to customers and receive signatures from their desktop or mobile device.
That means you don't need customers to be physically at your dealership to approve work orders. The flexibility of e-signatures is particularly handy if your service team needs to make any changes to a work order.
Not only that, but this will also enable you to keep a reliable record of approvals. We've had numerous dealers tell us they've dealt with lawsuits because of a disagreement with a customer about whether a work order was approved or not. By maintaining digital records of your approval, you can safeguard your business against potential legal troubles.
3. Monitor Payment and Signature Statuses
Many dealerships still keep track of their work orders and payments using a spreadsheet. That leaves a lot of room for things to fall through the cracks. What's more, as your dealership grows, paper trails can become harder and harder to manage.
Moving from pen and paper to a digital management system can be a game-changer for your business. Just read this interview with Nisswa Marine, a customer of IDS, to see what an impact going digital had on their business.
Using a digital payment and signature system makes it a lot easier to keep track of invoices, work orders, and other documentation. Not only that—you can also set notifications for when your team should follow up with customers, as well as automated email and text message communications keeping customers in the loop.
When everyone is in the loop, things move along more smoothly.
4. Manage Financial Statements Efficiently with a Document Management Systems
If you don't have an effective system for managing your financial documents, it can be a real headache (and if there's room for improvement, you've probably already heard about it from your accounting department).
But you can track, file and access Accounts Receivable, and Accounts Payable documents easily by linking your mobile payments system with your accounting system. For example, with IDS, you can automatically post payments to the Accounts Payable module in your dealership management system once they are processed.
The customers may not see this kind of behind-the-scenes process, but it will certainly come through in the overall organization and efficiency of your dealership.
5. Help Customers Feel Secure by Offering Contactless Convenience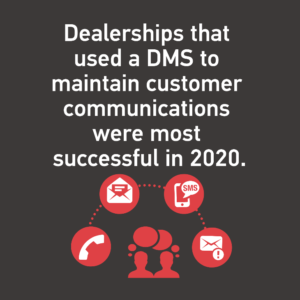 While the situation with the pandemic may be starting to look up in many parts of North America, there are still uncertainties in our future. Until we know for sure we're in the clear, and even after, many customers still may not feel safe using contact payment methods. Just like how offering a digital storefront has helped give some dealers an edge over their competitors, so will offering contactless service.
Social distancing aside, automating parts of your service makes it easier to maintain frequent communication with your customers. There's a sense of security that comes from knowing they can trust your team to keep them in the loop.
When you're able to stay on top of your payments and approvals more effectively, customers notice.
Want to Use Contactless Convenience at Your Dealership?
With IDS Service360, dealers can receive mobile payment and e-signature features to help speed up payment and approval processes while delivering high-quality customer service.