How To Properly Set Up Employee Goals And Expectations
RV and Marine dealers are in the business of creating a lifestyle of positivity and freedom for their customers. But, what about the lifestyle of employees within the dealership? After all, front-line employees are the ones dealing with customers day-to-day, so setting them up for success matters.
Here are some tips on creating employee goals and expectations, so that everyone at your dealership can be competent and confident.
Be Proactive, Not Reactive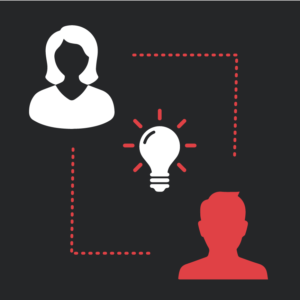 According to the Wall Street Journal, "if all you do is react, you will fail as a manager." As mentioned in their Strategy Guide: "You may be good at solving problems that arise. You may be skilled at responding to the needs and requests of those you work for, or the people on your team.
"You may work long hours, be loved and respected by your employees, and be the very model of organizational efficiency. But you will not be an effective manager." Instead, the Journal advises taking a page from Stephen Covey's bestselling book 7 Habits of Highly Effective People. In that book, his first habit is "be proactive."

Make Employee Goals Consistent With Your Dealership's Goals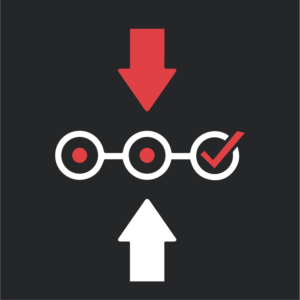 Sit back and reflect on what is most important to your dealership. Is it creating a positive experience for each and every customer? Is it promoting a certain way of life, such as an appreciation for the outdoors or freedom to spend time with loved ones? Some dealers don't have a clear destination, so the goal-setting process for employees gets fuzzy.
For Kelly's Port Marine in the Ozarks, they have a definitive view of what they want to achieve. They see speed of service as the key to their success in their competitive marketplace, and it comes right down to the employees. Kyle Kelly, the second-generation owner says:
In an effort to separate ourselves from other dealers, we decided to qualitatively define what 'great service' is to us. If your boat breaks down and we don't have a technician inside your boat that day, we don't feel like we are living up to our commitment.  It's not fair to the customer because they only have so many summer weekends where they are on the lake.  For them to miss out on a time boating because our best practices aren't in line isn't fair to the customer."
For Schaaps Traveland in Northwest Iowa, creating a great customer experience is more about good offline one-on-one interactions to create a positive "customer journey" from beginning to end. "Our employees need to be great at taking care of prospective customers so that the good feeling they get from the website continues," says  Rachelle Schaap.

Define Your Expectations
Dealer expert Michael Rees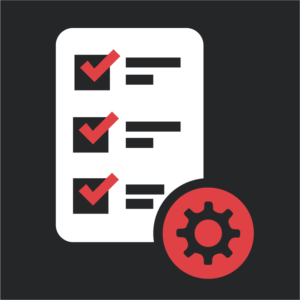 says that there are two reasons why employees do not do their jobs:
They don't know how.
They don't want to do it.
The first reason is resolved by setting expectations by having a clear job description, and giving further explanation once the person is hired. When people don't know how to do something, they are put on the spot. It creates undue stress – clear expectations relieves that so that they can be confident in their everyday life.

Set Daily, Weekly, Monthly And Yearly Employee Goals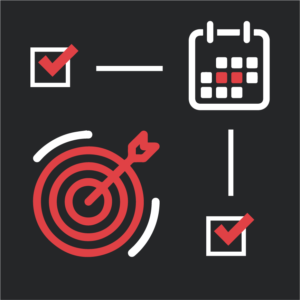 When setting goals for your employees, you want them to be SMART (Specific, Measurable, Attainable, Realistic, Tangible) and written down. A goal can be project-based, for example, such as launching a website by a specific date, or metrics-based, such as responding to a certain number of support requests per day. Having a good dealer management system to track processes and metrics is an important first step.
For Rocky Mountain RV and Marine in Albuquerque, setting up their dealer management system was pitstop on the journey towards reaching their goals.
"It's given me the opportunity to properly define the processes and metrics that keep each department in order."
Said Bob Scholl, General Manager, about their recent implementation of IDS. "This allows us to be more organized and efficient." Goal-setting is all about communication, and discussing goals at regular meetings is a great way to keep them top-of-mind.

Have Accountability For Employee Goals

Inc.'s Gordon Tredgold says that accountability is the difference between success and failure. While unaccountable people will go into "spectator mode" when things go wrong, people who "own the problem" do just the opposite. "When people take ownership if things start to go wrong, then they step into solution mode," says Tredgold.  "They start to try and figure out what is going wrong and try and fix it. Teams that are successful are full of people that go into solution mode. They are full of people who not only care but take care."

Create Your "Dream Team"

In the RV and Marine Dealer world, you are creating a "dream" lifestyle for customers. This is best delivered by a "dream team" built through clear employee goals, expectations and followed up by accountability. Learn more about how to stay successful as a dealer with our guide to Avoid Complacency.