Checklist: Monthly Checklist for Dealership Service Managers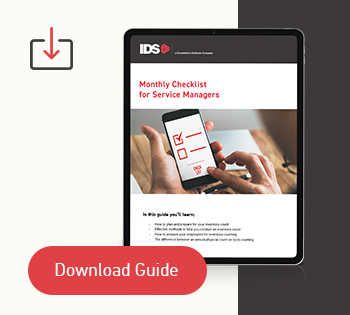 Dealership service departments are busier than ever.  
In any given day, a Service Manager may need to: 
Hold a morning meeting with Technicians to identify challenges 

 

Review Technician daily schedule and make sure everyone is clocked into a Work Order

 

Run a Job Status Report

 

Review Appointment calendar and make sure appointments are entered properly 

 

Review Technician timecards throughout the day 

 

At end of day, update Technician timecards with billable hours  

 
And that's just a glimpse into what's under the hood for the average service department!  
To help you stay on top of your daily and monthly service responsibilities, we've put together a checklist based on our experience working with hundreds of dealership Service Managers.  
This checklist is customizable, so you can add your own to-dos. Download it and pin it up in your workspace to help you stay on top of your ongoing responsibilities.  
Download for free: