Interview with Port Harbor Marine on Perfecting Multi-Location Management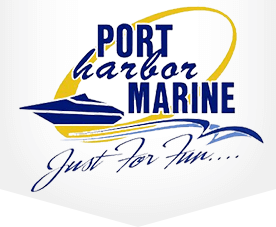 Running a single marine dealership is a huge challenge already, which is why managing a multi-location operation may be next impossible for some – at least, not without the right approach.
When Robert C. Soucy, Sr. first acquired a small, failing marina back in 1974, he had no idea how big his fledgling business would become. Now Port Harbor Marine has five locations and 70 full-time employees, with potentially more on the way.
We interviewed Port Harbor Marine president, Robert C. Soucy, Jr., and learned that the secret to managing so many moving pieces is to run them all as a single unit, which is easier said than done, of course. However, there's a trick to that – and Robert shares it in our interview. Check it out.
What can you tell us about Port Harbor Marine?
Robert: "Port Harbor Marine is a second-generation marine dealership with five stores throughout the state of Maine, four of which we own and one we rent. It's a combination of on-the-water facilities as well as highway locations.
My dad and his partner at the time purchased it in 1974 – when it was just a five-to-six-year-old failing marina. My dad was a diesel mechanic and his partner was an automotive mechanic, and they were both technical institute professors, so they thought that when they were not teaching, they could work on boats.
But, pretty quickly, they realized that you couldn't own a business and be an occasional professor at the same time. So, they quit their teaching gig and got into the boat business full time. And eventually, my dad bought out the partner. And then in 2007, my brothers and I bought it from my parents."
What do you think is your biggest competitive advantage?
Robert: "I always like to think that that it's our brand. It represents that we're a family business, with family values, delivering family boating fun. That's what we are all about. We're one of the biggest boat dealers around, with five stores and 70 full-time employees. But we still feel like we're a family dealership.
One of the biggest challenges that we have as owners is to maintain the same culture in all five stores. We work very hard to deliver that. We feel that people buy their boats from us or bring them in for service not just because of our brands, but because of who we are and what we represent."
What's your most successful or favorite location?
Robert: "They all have something unique to offer. I spend 90% of my time in my headquarters in South Portland, just because it's 60% to 70% of our business. That's where our various operations are: marine store, boat rentals and boat club. However, I enjoy going to all the facilities, and they all had their challenges. There were times when I had to visit them because of certain issues, but right now, things are cooking at all locations.
In fact, we recently spent $1,000,000 on the Raymond facility, which we purchased 20 years ago. One of our buildings over there was underutilized, so our manager up there had a nice plan to utilize it and eliminate one of the old buildings. And that's what we did, which helped us create a better environment up there – and in terms of business, it blossomed."
So, would you say that the biggest challenge is making sure all the locations follow the same procedures?
Robert: "Correct. We want to make sure that the culture, people, products, processes and strategy are all in line. First of all, it's about getting everyone to believe in what you believe in and do what you are doing. Then obviously you need the right people to do that. And finally, you have to put the processes in place to deliver your strategy.
That's a huge challenge because every location has its own little issues. Some are on the highway and some are on the water. Some have more space and some have less space. So, something that works for one location may not work for the other."
How does IDS help you deal with these challenges?
Robert: "It was having multiple locations that drove our decision to try IDS back in 2000. We were using a different system before that, which was fine for a single location. But as we started to add more locations, we realized that you can't manage your business on a daily basis if you don't know what the score is. I always use an analogy of coaching a basketball team and never knowing what the score is until the game is over.
So, when we moved to IDS, it provided us with real-time data for all the locations, which could be consolidated. It immediately allowed us to be better managers. Each day, I run different reports – whether they are related to sales, service or F&I. I don't know how someone can run a dealership with multiple locations without a program that ties all this together in real time."
In what areas has IDS been most useful to you so far?
Robert: "For me the biggest thing is being able to review every single location individually and then consolidate it all. From an accounting standpoint, it's very strong too. It's also great for generating professional work orders for service. When you generate a work order, it immediately goes to everyone that needs to know about it. In the purchase order program, when you receive a part that has a work order tied to it, being able to email people to say that this part is in is huge."
Which department do you think benefits from IDS the most? 
Robert: "I would have to say it's the accounting office. Just because the previous program we used was not allowing real-time data consolidation. So, our accounting people couldn't get all the numbers until the month was closed and over. They couldn't make real-time adjustments and decisions either."
What are the latest IDS features or additions that you found most helpful?
Robert: "Obviously mobilization is huge now because everyone has a phone or a tablet, and so do the sales guys. Being able to email statements with work orders, quotes, agreements and all that stuff is certainly very helpful. That's what people like now. They don't want faxes and they don't want anything in their mail – they want everything emailed to them. Being able to do that without printing something off or scanning is huge."
How do you think IDS has changed your life as an owner?
Robert: "As an owner, it's important to get good timely information, so that was a game-changer for us when we went with IDS. Everything was in real time and everything was instant. It's always nice to know if a boat is capped, if there's a deposit on it or if it's sold. I constantly like to know where we are, what the score is and what's going on. And without a management system that provides you that, you just don't know. So, just good timely information has changed our life."