How Washington State's #1 Volume Dealer Enhanced Service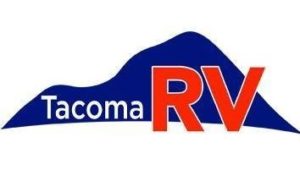 A dealer that sells a high volume also creates a busy service department. How can an established service operation with nearly 40 bays, continue to improve over time?
Tacoma RV started in 1987 as a small dealer with one bay and grew to become the number one Keystone dealer in Washington State and the number three Keystone dealer in the country.
Under the leadership of LaDonna Meadows they strive to provide quality information and exceptional service, while offering an extensive selection of the world's most popular RVs. We sat down with Anthony Frandanisa, Tacoma RV's Assistant Service Manager, to learn how they enhanced service at both of their locations.
What sets Tacoma RV apart from the competition?  
Anthony: "We constantly strive to improve ourselves, our team and our processes to offer a better customer experience. We also focus on performing quality repairs that we can confidently stand behind.
"Last year, we opened our new service location. Between our two locations, we have nearly 40 bays for both our PDI and our service appointments. That change cut down on our lead time significantly, so that we can offer quicker service to our customers than some of our competitors."

What is the key to providing great service?
Anthony: "Solving customers' pain points accurately and efficiently with a friendly and professional disposition. Today, people care just as much about how they feel when they interact with your staff as they do about the quality and timeliness of repairs."
What is the toughest part of your job?  
Anthony: "Any time you add human emotion into the equation, you have an uncontrollable variable. Ultimately, it can complicate your path towards the goal. I'm sure that other people in management would agree that customer issues rank pretty high when it comes to challenges.
"You're normally coming into a situation without much information. Then you're tasked with ending a conversation with at least some form of resolution."
How do you manage those customer challenges?  
Anthony: "If you don't take the time to listen to a customer and hear his or her pain point, you're not going to create a resolution. I spend time listening to what the customer has to say to gain as much information and clarity as I can.
"Once I feel that we have been able to identify the pain point, then I label it for the customer, 'Hey, it sounds like this is your pain point, does that sound correct?' When they say, 'yes, that is my issue', we can narrow it down. At that point, I can either form a resolution right away or make a plan to solve their problem."

When did you implement IDS Service Mobile, and what was the initial reason for it?
Anthony: "We started using Service Mobile back in 2016. Our main goal with moving to the mobile app was continuous improvement. We saw the app as an opportunity for us to enhance what we do on a day-to-day basis.
"Increasing tech efficiency was one of our objectives. Removing the necessity for techs to walk back and forth to a desktop computer to put tasks in, punch in and out and similar activities was what we targeted for change.
"The app gave us an opportunity to document our photos better. Now they are attached to the specific work order. Techs can view them on their app, and our warranty team has access to them as well. Beforehand, we were putting pictures onto a separate shared drive that distracted them by requiring them to log in somewhere else when completing warranty work. This streamlined process is better."

What has your experience been like with IDS Service Mobile so far?  
Anthony: "It has been a great experience. We appreciate that it continues to be updated and improved, and we like that the new user interface is cleaner. Everything is right there, in front of you.
"Our writers use it to create work orders with the customers and document their photos upon check-in. Our technicians use it for punching in and out, writing their stories, clocking in and out of jobs, and documenting their photos. Then our warranty team has everything that they need all in one place without distractions, as mentioned earlier.
"It always feels like there is something fresh and something new coming around the corner. We like it and we use it a lot."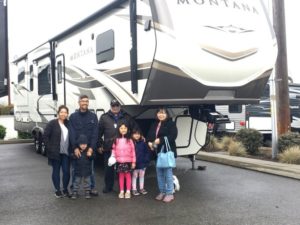 How was the adoption of IDS Service Mobile?  
Anthony: "It was easy to adopt since it is usable and labeled well. After you have used it for a few hours, you essentially have it memorized. You know exactly where you need to go, whether it is documenting photos, stories or other functions.
"We have a wide range of age groups that use it. There may be an older cohort that took a bit longer to adopt it because it is technology, but they have since picked it up. It has been a seamless process."
In what way has IDS contributed to the overall success of your dealership, and to you in your professional field?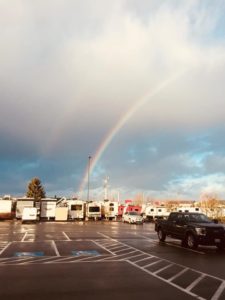 Anthony: "We implemented IDS back in 2003, and the owner said it was pivotal. It had significant impact on the overall success of the dealership, especially with the ability for us to track the key metrics to help make decisions and project future growth.
"For me, tracking those daily metrics like our collectible efficiencies, which is the dollars that we are bringing in through warranty, has helped me do my job effectively. Being able to draw down on our KPIs has had a huge impact.
"I like that I have access to information when I need it; everything is right there in the system. Our service writers can put in any comment that they deem relevant. Now, if a customer calls, they can pull up those past comments. I think the software works well. Because it is so interdepartmental everybody has access to the same information."