Better Customer Service and Improved Processes: How Tacoma RV is Winning Big During a Pandemic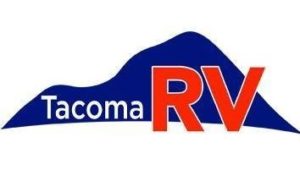 As the number one volume selling RV dealer in Washington State, Tacoma RV prides itself on an impressive selection of RVs and exceptional customer service. Since its founding in 1987, Tacoma RV has grown from a small dealership with one service bay to a top selling RV dealer with a few dozen bays. As its service department has become increasingly busy, Tacoma RV needed a solution to streamline its daily processes.
The dealer found an answer to that issue in 2016, when it implemented a mobile app that led to gains in both day-to-day operations and customer service. Tacoma RV's Assistant Service Manager, Anthony Frandanisa, discussed the transformational impact of this solution when we first spoke with him.
Since then, Tacoma RV has taken customer service to the next level with even better communications, keeping customers constantly informed and up-to-date. This is more important than ever during the COVID-19 pandemic, which has impacted daily operations. Tacoma RV has also further streamlined its internal processes while enabling advisors to perform their jobs more efficiently.
We spoke again with Anthony to find out how Tacoma RV's adoption of new technology is helping enhance the customer experience while boosting efficiency, despite the more challenging business environment resulting from the pandemic.
Tell me about your service department and its biggest challenges.
Anthony: "This year's been a weird one for challenges with COVID-19. Right now, our biggest challenge is getting parts, doing repairs, and continuing to provide a good customer experience. So being able to meet proper timelines with what we have available, being creative in our process, and adapting to the current environment. That's probably the biggest challenge we're facing right now."
How does your service department set itself apart from the competition?
Anthony: "We continually work towards improving our processes and our communications, trying to exceed our customers' increasing expectations. When we find a new idea, we try it, and if it works, we implement it to try and increase our productivity and give customers a good overall experience."
Why did you implement IDS ServiceCRM?
Anthony: "We implemented ServiceCRM as part of a pilot program. We wanted to provide our service advisors with a toolkit to be able to increase communications and keep information in front of them. With ServiceCRM, all the information is easily accessible and they can communicate it back to the customer in a timely manner."

Describe your experience with ServiceCRM so far.
Anthony: "The software continues to get better and new features are constantly being added. Any time we have a request or an idea, the teams have been quick to implement some of them or pivot in the design. As we use the software, there are times when we've thought, 'this would be a nice thing to have,' and the team has made those adjustments. So the experience and support have been great. Any time we've had a question or concern, the team has always been quick to address it."
What is the most helpful feature of ServiceCRM?
Anthony: "It's probably the task reminder feature. The advisors can create a task for pretty much anything and put a date on it. When that date arrives, that task is added to their feed for the day's work. So now they have their coaches that they're checking in and any updates they need to do, like call a customer, give them feedback on something they found out, or check on work that might need to be completed a couple of days later. They can also set reminders to make sure that tasks are completed on time."
How does ServiceCRM help with customer communications?
Anthony: "It's definitely through that task reminder feature – now there's a reminder to call customers rather than having to remember. Before, if somebody called, you were unprepared. You didn't have their information in front of you – you would need to pull up a work order or maybe even talk to a technician, so you would have to call the customer back. Now, with the task reminder feature, you can be proactive in customer communications. You can call the customer, give them all their information in a clear and professional manner, and that's going to improve the customer's experience."
Do you use ServiceCRM in conjunction with Service Mobile?
Anthony: "Yes, we utilize both. The mobile app is great for advisors to be able to go out and check a coach in, and document their photos. Our technicians use it to take photos, they do all their stories on it, and they punch in and out. So everything is done on the app.
"We use ServiceCRM as a feed for what's going on, and advisors use task reminders to follow up on things or give customers phone calls. Between those two pieces of technology, our customers get clearer touch points."
Describe the impact of ServiceCRM on your dealership.
Anthony: "It's made a good impact so far, and I can see it will increase in impact as the software is continually improved. Currently, it adds value for our advisors because they don't have to remember everything they need to do – they get that through their task feed. And as a manager, you can view the advisor's work feed and give feedback or assist where needed as you're seeing things pop up. So, it's a good tool for a service department as a whole."
You talked about the challenge of getting parts during the pandemic. Does ServiceCRM help alleviate that challenge in any way?
Anthony: "When a part isn't available, we have that information loaded into our work orders. So now the customer is at least getting a phone call to let them know we're waiting on the part. That helps alleviate customer frustration.
"It's also helpful to be able to track a timeline for parts, so we can have a better idea of how long it might take to get a part in the future if we're ordering it again. So now we can make different decisions on how we want to address the situation."