Interview with Boating Industry's Top-100 Dealer on the Secret to Growth, Multi-Location Management and More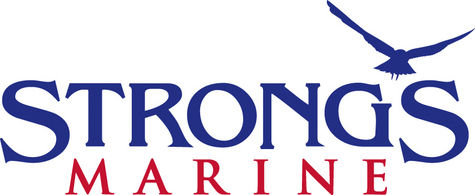 Starting out in the boating industry is tough. Staying in it is even tougher. But the toughest part includes growth – not just within one location, but from one location to another.
Strong's Marine, a multi-location boat and yacht business started by Dave and Dottie Strong in 1965, has accomplished all three with aplomb. With six locations at the time of writing – and likely more on the way – it's one of the most recognized marine dealerships on Long Island, New York.
It's not surprising then that it has earned plenty of accolades, including the seventh spot on Boating Industry's list of top 100 dealers in the United States, sixth spot on Pursuit's 2016 list of top 10 dealers in the world, 10th spot on Regal's 2016 President's Club Award list of top dealers in the world and Sunseeker Yachts Award for Highest Sales Growth in 2016.
In addition, Boating Industry has recognized Ryan Strong, the current Vice President of Operations at Strong's Marine, in 2017's "40 Under 40″ for his successful efforts to improve the industry and its various organizations.
So, what's the secret sauce? We wanted to know, so we sat down for a discussion with Paul Silansky, the Director of Strategy and Process at Strong's Marine, and he revealed several key factors. Find out what they are in our interview below.
Can you tell us a little about Strong's Marine and how you got involved?
Paul: "We operate primarily from the state of New York and have six locations across Long Island, including Mattituck, Southampton, Port Washington and Freeport.
This means that our service covers the entirety of Long Island – and reaches to the five boroughs of New York City, offering sought-after brands like Pursuit, Regal, Cobalt and Sunseeker Yachts, all especially well-received in our marketplace. And as of 2017, we also represent Grady White in Nassau County.
In September of 2016, we acquired a Mattituck location now known as Strong's Yacht Center, so we have three of our six locations in Mattituck."
Can you talk a little about your role at Strong's Marine?
Paul: "I'm the Director of Strategy and Process here at Strong's Marine since 2015. I work to achieve a consistently high level of client experience through teamwork, process improvement and well-thought-out best practices. Of course, I'm also available for anything else that requires my help."
What separates Strong's Marine from other Marine Dealerships?
Paul: "Strong's Marine is currently enjoying its fourth generation of family ownership. With 60% of family-owned businesses not making it to the second generation and 90% not surviving the third, this strength in tradition and continued success differentiates Strong's from others.
Our competition, which includes the suppliers and other top-100 dealers, all serve the boating community, and because of that, we consider them partners in all we strive for. That's why we share challenges and best practices with each other through Parker 20 groups. We believe we owe those businesses a fair and honest treatment as well as a willingness to promote them outside of our territory – in the interest of our brands."
When did you implement IDS and why?
Paul: "We implemented IDS 15 years ago to ease accounting, sales and service administration."
What's your favorite IDS feature?
Paul: "We appreciate the power of the service scheduler and accounting integration. More recently, we've been leveraging the power of the CRM. At the recent Norwalk CT Boat Show, we entered all our leads from the show with sales professional assignments and follow-up schedules – all in real time. Our 'Thank you for attending' went out on the same day, with the sales follow-up activities already in process!"
Do you use the IDS Mobile App, and if so, what are your thoughts on it?
Paul: "We use the mobile app primarily within our service department. When technicians work on yachts and boats, they report their work progress and take pictures that they attach to each job."
How do you like the support team?
Paul: "Like 'em, love 'em! We admire their professionalism, expertise, capability and responsiveness to our needs. Any issues are routed to the subject matter expert quickly and addressed on a timely basis.
In 2016, we added a new location, Yacht Center, as I mentioned before, and IDS was quick to help us with preparing and configuring the system, while our trained users from other locations taught the new team members how to use the system. We were up and running very quickly, conducting all our business transactions at the new location and taking on additional clients without any problems."
How does IDS help you with managing multiple locations?
Paul: "Before IDS, every time we sold a boat from one location to the other, we had to do a sales transaction and jump through a bunch of hoops before finalizing the entire process. Now, we just log onto G2, change the general ledger location from A to B, and all of the transactions are done in bulk in the background."
What role do you think IDS will play in the future of Strong's Marine?
Paul: "I think IDS will continue to support our current business and enable further growth. We grew 35% in 2015 and then 25% in 2016, with further growth being achieved in 2017 as we evolve various lines of business across all our locations.
We appreciate that the IDS team was, and is, there for us at each step of the way, in an impressive and dedicated-to-our-success manner. We're currently collaborating with IDS on automating leads from various sources – and seeing success on that front as well."
In what way has IDS changed your professional life?
Paul: "The IDS system and team enable us to thrive. I enjoy working in an environment with not only great teamwork but mechanisms that are truly helpful."