IDS Astra G2 for RV – v11.15.09
IDS is pleased to announce that Astra G2 Version 11.15.09 is now generally available. This release is focused largely on customer feedback for CRM, Service, and Accounting while continuing to deliver improved performance and reliability. In addition, we've made great strides in the Mobile application and are entering the Customer Beta phase in our new Rentals module.
Release Highlights
CRM
New searching criteria added – Hot Opportunities.
Save the sort order when working with Activities.
Convert lead to contact can now be set to NOT create an opportunity by default (configuration required).
Sales Managers now also receive inventory alerts.
Sales & Finance
Create a PDF finance quote (template setup and configuration required).
Parts
Listen360 integration now also includes parts sales (setup required).
Service
Include unpaid work orders in the Work Order manager to simplify follow up and collection of outstanding balances (configuration required).
Printed work orders now also include the appointment details (when available).
Customer unit information now provides for Manufacturer Warranty Date as an optional field.
Back Office
Expand the GL transaction history to view all line items contributing to the net result.
Drill down and locate on reports.
Take multiple payments in quick session without reopening the screen for every transaction.
Payables, Check, and Check Batch Managers have been updated to improve performance.
Reporting
Create and manage a list of commonly used (favorite) reports by user.
Mobile App

Please contact Ajay Thakur for more information on IDS Mobile App.
Take work order payments on your mobile device with the IDS Mobile App and Charge-it-Pro. This is particularly useful for roaming technicians and when the service desk gets busy.
Technicians can clock in/out of jobs and provide cause and correction using their mobile devices. This is also useful for roaming technicians and saves those in the workshop time by not having to walk back-and-forth to the terminal.
Download IDS Mobile App datasheet >
Rentals

Note: The new Windows module is currently limited to Early Adopter Program customers only. Please contact Niral Vora for more information on IDS Rentals solution.
Determine availability and create quotes for rental inventory.
Confirm reservations and take payment.
Schedule deliveries & pick ups.
Email and print rental agreements and associated documentation.
Generate work orders automatically.
Generate invoices.
Filter quotes/reservations/contracts to quickly find upcoming rentals, deliveries/pick ups, late returns, and more.
Assignment and changes using the interactive marina and storage map.
View the Release Webinar
New Ideas
We are currently working on adding new functionality to the IDS Mobile App that will specifically benefit the sales representatives at your dealership, and would like to hear your suggestions and ideas. Please provide feedback by contacting our Director of Innovations, Ajay Thakur, at (800) 962-7872 ext. 143 or a.thakur@ids-astra.com.
Future releases will continue to refine the mobile app, document management, parts management, service efficiency, CRM, and back office functions.
IDS welcomes customer participation and greatly appreciates suggestions and feedback. Please contact Product Management at (800) 962-7872 x185 to submit an enhancement request.
Request an Upgrade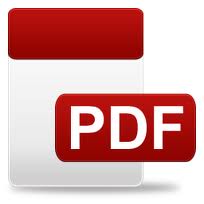 Download Astra G2 v11.15.09 Release Notes (DRC login is required)


Request Astra G2 v11.15.09 Release Upgrade (DRC login with admin permissions required)
If you have any questions about this release, please contact Customer Support or your Account Manager.
Customer Contribution
We thank all customers for their continued support and would like to recognize a handful that engaged with us on some of the major features in this release.