7 Expert Tips On How Dealership Digitalization Can Enhance Your Service
The RV industry has shown incredible resilience over the last few years. Nowadays, dealers have their sights set on the future. Dealers have taken great strides in adopting important technological changes, for instance, dealership digitalization, that can improve their service. These changes extend beyond the physical boundaries of the dealership and into the digital space.
But sometimes it can be difficult to keep up with all the changes. So, where should dealers focus their attention?
We reached out to speakers at the 2022 RVDA Convention, and they shared their advice on how dealers can leverage technology to enhance their dealership's service in the year ahead.
Here's what they had to say about dealership digitalization.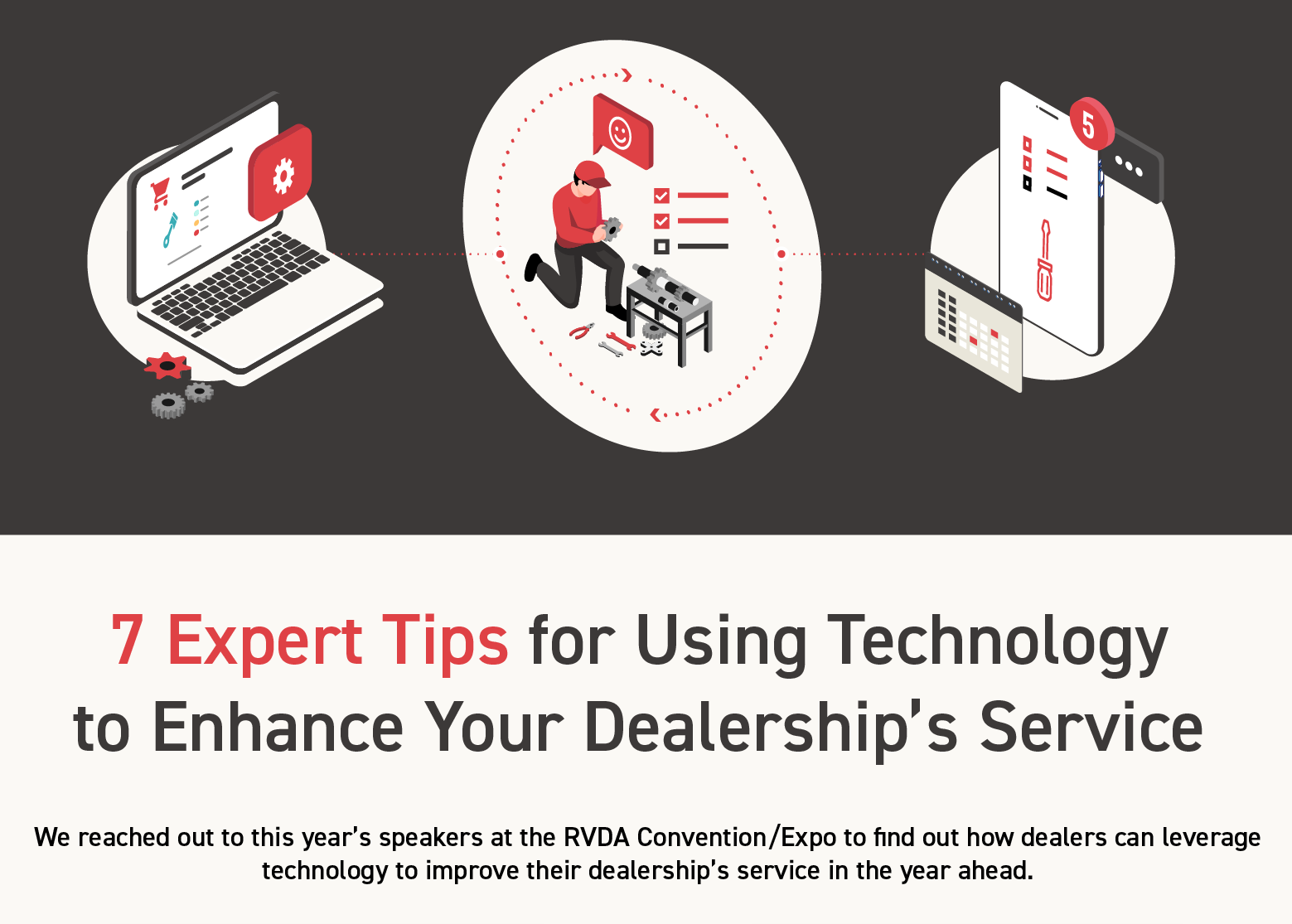 Click To Jump Ahead
Tips For Utilizing Dealership Digitalization To Improve Services
1. Make your credit application easy & leverage digital signatures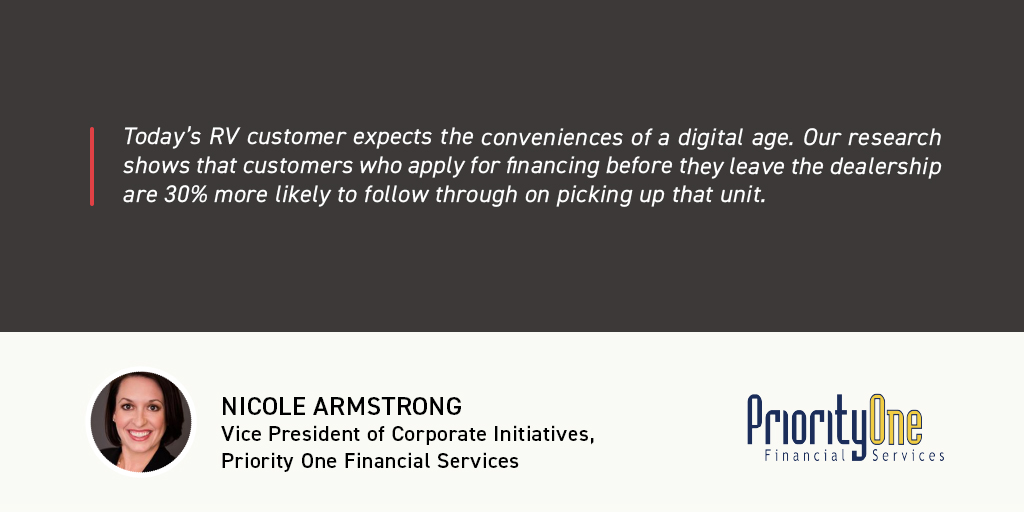 "Today's RV customer expects the conveniences of a digital age.

Our research shows that customers who apply for financing before they leave the dealership are 30% more likely to follow-through on picking up that unit. That means leveraging technology in the financing process is critical for customer satisfaction and dealer success.

There are a few key strategies that we recommend dealers implement this year.

First, make your credit application easy, secure and fast. Give customers a way to apply in-store that doesn't require pen and paper.
Secondly, leverage digital signatures. Gone are the days of sitting in an F&I office for hours – give customers the convenience of completing paperwork from home or on-the-go.

At Priority One, we offer a full-suite of digital tools to expedite the buying process, streamline work for dealers, and lead to more deliveries this year."
– Nicole Armstrong, Vice President of Corporate Initiatives, Priority One Financial Services
2. Give technicians the ability to truly be mobile – free them from their workstations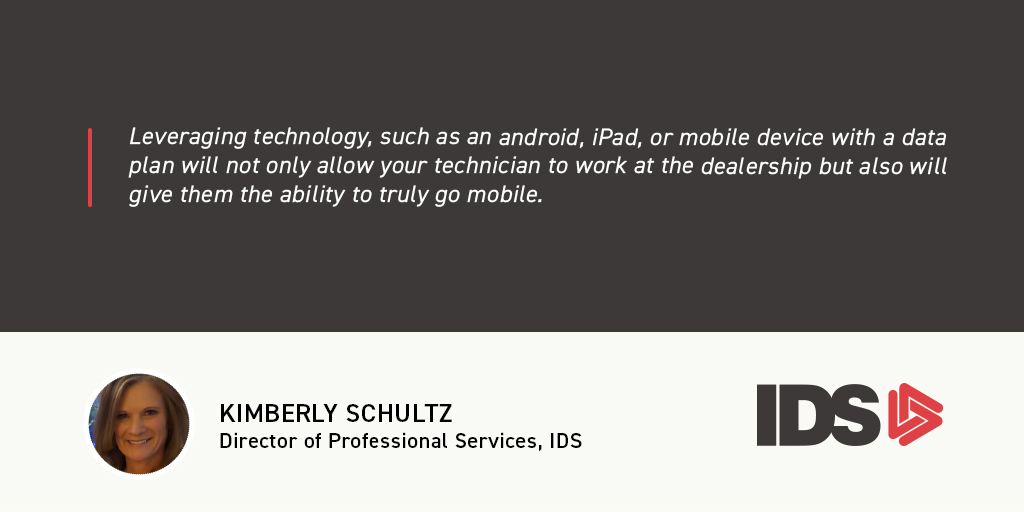 "Leveraging technology, such as an android, iPad, or mobile device with a data plan will not only allow your technician to work at the dealership but also will give them the ability to truly go mobile.

Mobile in a sense that they could travel from site to site allowing the owner of the RV to not be required to move the unit. This will not only increase business, but it will also improve customer satisfaction because you are going to them versus them having to pack everything up, leave the campground and come to you."
– Kimberly Schultz, Director of Professional Services, IDS
3. Ensure time-intensive buying processes are completed prior to customers entering your dealership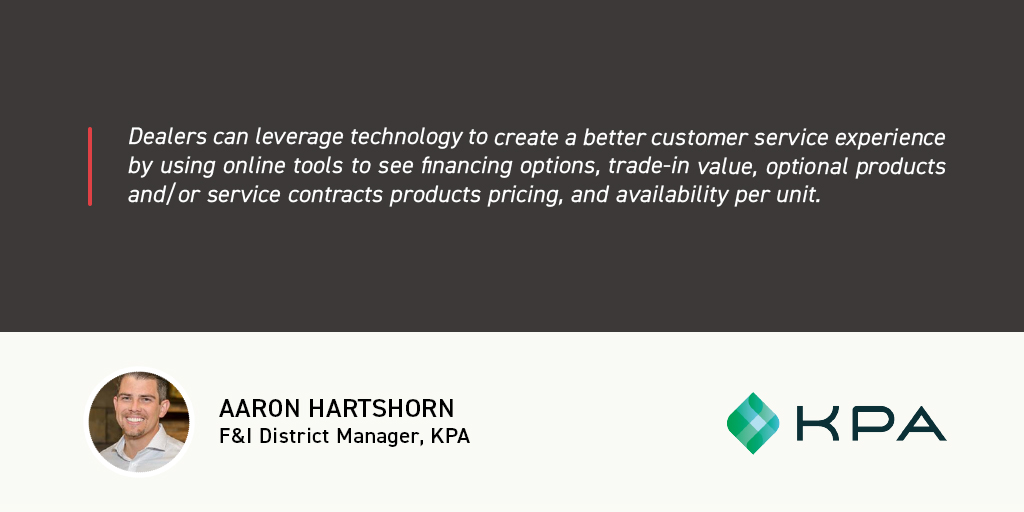 "Dealers can leverage technology to create a better customer service experience by using online tools to see financing options, trade in value, optional products and/or service contracts, products pricing, and availability per unit.

By allowing the majority of the time intensive buying process to be completed prior to entering the dealership floor, the consumers will in turn have a faster more efficient buying experience which would make the dealer more efficient in their TPD, or time per deal, which would require less employees on the floor and lower employee overhead."
– Aaron Hartshorn, District Manager of F&I Compliance – West, KPA
4. Optimize your digital storefront and utilize digital platforms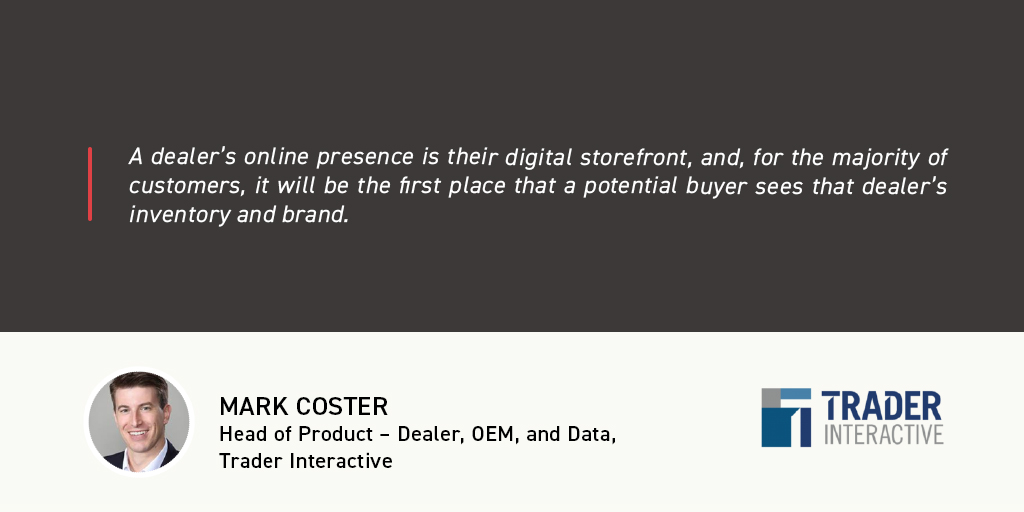 "Leveraging technology can really set a dealership apart from the competition. A dealer's online presence is their digital storefront, and, for the majority of customers, it will be the first place that a potential buyer sees that dealer's inventory and brand.

If used properly, dealers can spread awareness of their services and available inventory and take share from some of their less digitally savvy competitors.

Digital platforms can also arm dealers with the right insights to make vital business decisions.

They provide the data to understand inventory turnover, in-dealership key performance indicators (KPIs), and market conditions and pricing. These time-saving digital tools are used by the best dealers to grow their dealerships and increase profits."
– Mark Coster, Head of Product – Dealer, OEM, and Data, Trader Interactive
5. Educate yourself and your team on cybersecurity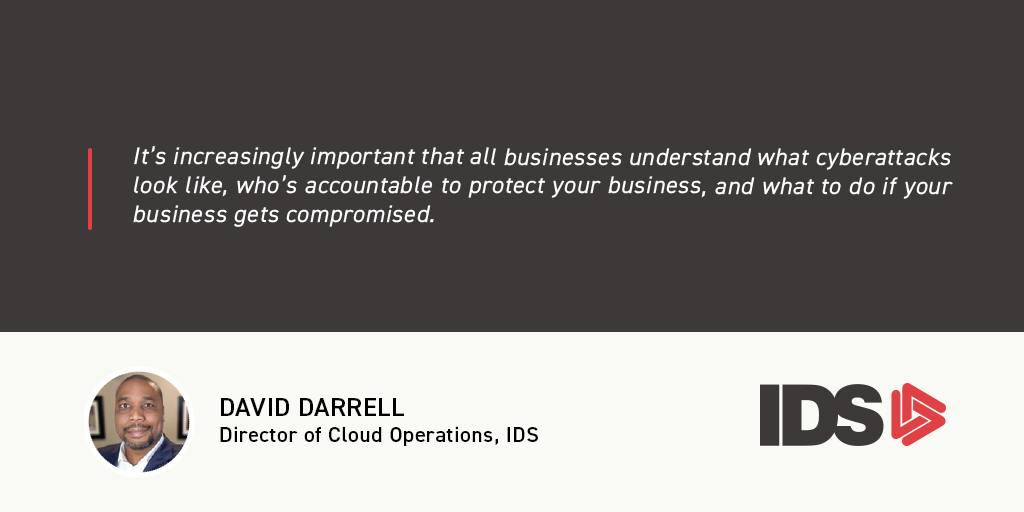 "We're in unprecedented times where those who are launching attacks against your business may not even be in your industry. It's even unlikely that they're in your city, state, province, or country.

Attacks are often coming from complete strangers who are crafty, intelligent, and well-practiced.

It's increasingly more important that all businesses understand what cyber-attacks look like, who's accountable to protect your business, and what to do if your business gets compromised.

Join me in an interactive dialogue to shed light on this ubiquitous risk."
– David Darrell, Director of Cloud Operations, IDS
6. Train your staff on using your dealership management system efficiently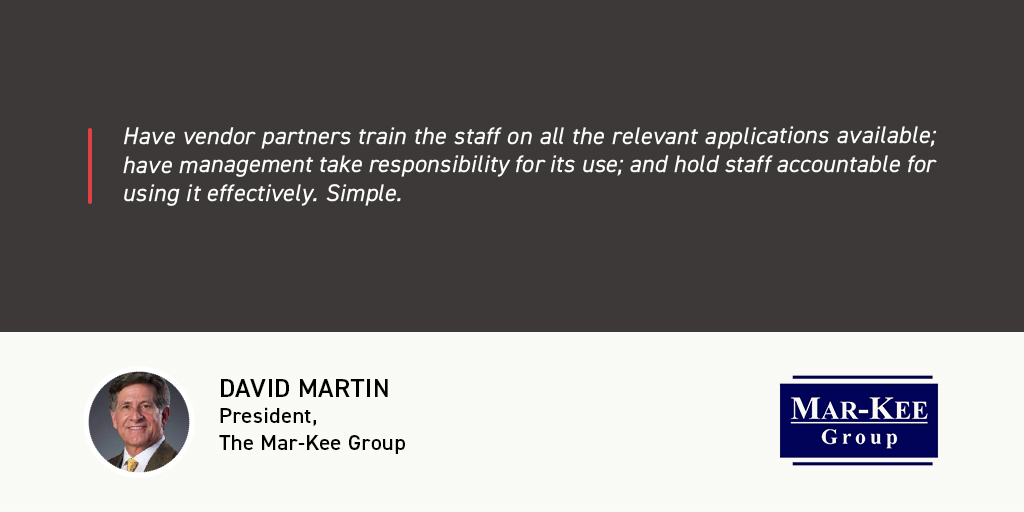 "First, dealers need to remember that the human element will almost always be more important than technology. That said, the answer to your question is both simple and complex.

The key is for dealers to stop being blinded by every new, shiny object that comes along. Most dealers already possess the basic technology that they need. Their DMS and CRM systems are powerful tools but are rarely used effectively.

Just have their vendor partners train the staff on all the relevant applications available – have management take responsibility for its use – and hold staff accountable for using it effectively. Simple."
– David Martin, President, The Mar-Kee Group
7. Diligently look at your data and compare your results over time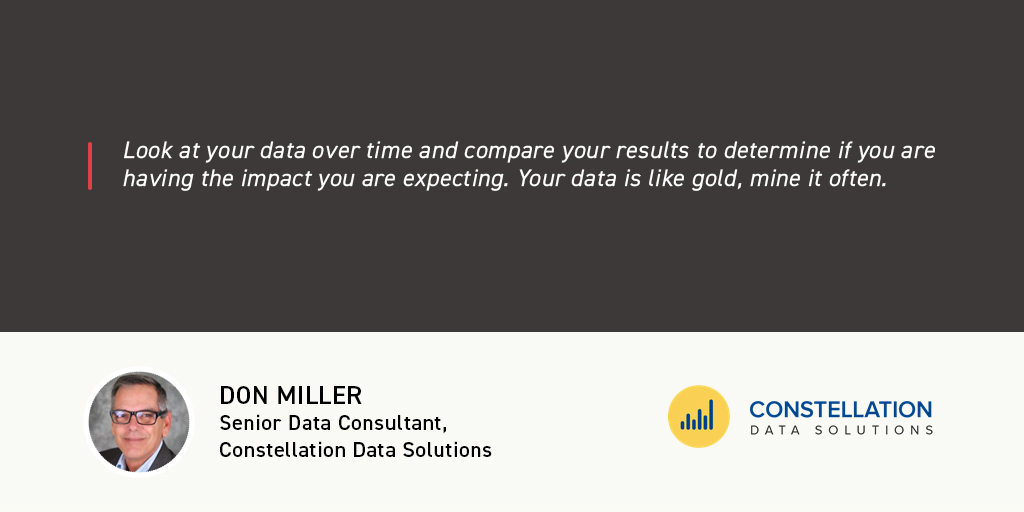 "Data, Data, Data. One of the best ways to leverage today's dealership digitalization to improve service is take advantage of the reports available. Utilize these reports to drill down and further investigate "pain-points" in your repair event cycle.

Look at your data over time and compare your results to determine if you are having the impact you are expecting.

Your data is like gold, mine it often."
– Don Miller, Senior Data Consultant, Constellation Data Solutions
Key Takeaways
No matter what happens during the business cycle, you can leverage dealership digitalization to overcome challenges and continuously improve your dealership's service. Depending on the situation, you may need to adjust how you utilize technology and where you focus your efforts.
But the right digital tools can help your dealership save time and money across all departments. Use technology to enhance your customer relationships and differentiate your dealership from others.
Finally, take advantage of the data available to you within your DMS and assess where improvements can be made in your departments.
Want to learn more about how you can leverage technology to enhance your dealership's service?
Check out IDS ServiceCRM. We designed it to help you deliver faster, more efficient service at your dealership.