Interview with Hilltop Trailer Sales on Customer Communication and Service Management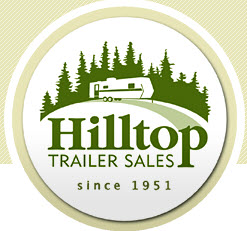 Recognized as a Top 50 Dealer by RV Business Magazine, Hilltop Trailer Sales has used 62 years of business expertise to build a loyal customer base in the Minneapolis/St. Paul area.
In order to maintain a loyal customer base, Hilltop has added new technology to the business by upgrading from the original IDS Astra to G2 complete with CRM and the Service Scheduler.  We sat down with both Mike and Dave Pearo to discuss how it's impacted the dealership. 
IDS: Congratulations on being recognized as a Top 50 dealership in the industry.  What has attributed to that success?
Mike: "With 62 years in business, we have a lot of repeat referral customers.  So we focus heavily on our customer service to make sure that we maintain our customers.  We also cater to first-time buyers with the philosophy that if we give them great customer service they'll be back and we can turn them into repeat referral buyers as well."
IDS: How do communicate with your customers? 
Mike: "We used to do a lot of mailing campaigns but we've cut back in the last couple of years because our email list has grown so much.  Mailing campaigns are quite costly and email campaigns are a little less expensive so we've focused more in that area.  We feel like we're getting a great response from the emailing, possibly even better then we were getting with direct mail campaigns."  
Watch a video to find out how Mike Pearo and his staff use the IDS integrated CRM solution to double their customer base: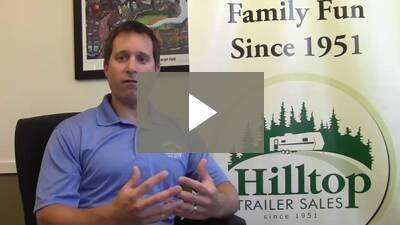 IDS: What do you think you do different in your Service Department than other dealerships? 
Dave: "One thing we try to do is send our technicians through training programs, and either get them certified or their master if they're certified.  We look for really experienced people within one or two areas and assign work properly to them."  
IDS: You talked about being on time with the services and tasks that you've done. How do you ensure that you're always on time? 
Dave: "One thing that helped us a lot in the last couple of years is the Astra G2 program with its Service Scheduler. It's got a really nice system for tracking a job and putting in promise dates.  All of our technicians have their own tablets, so they don't have to wait in line at the station, or do things by paper. They clock in their job electronically and clock out electronically.  They put all their tech notes in there electronically, which goes into a service router and helps them save time.  They can review technician notes, add notes, change language in it and print out the work order.  This saves them a lot of time, helps with efficiency and boosts productivity.  They can stay involved with the task at hand versus finding out what's next, because the electronic scheduler tells them their next task."  
IDS:  Learning a new system can be a challenge for anyone.  How did your service department adapt to implementing the Service Scheduler? 
Dave: "They adapted well.  I thought we'd have some big hurdles to overcome.  I learned first by watching all the tutorials and training videos on the IDS website so I could get myself comfortable with how it worked.  Then I picked one technician in our shop that I felt would be the person who would keep a positive attitude through the ups and downs of putting in the system like that.  We started with one technician and got him used to working with it to where he was happy and comfortable with the system.  Then we went to another, and another and built from there until they were all on electronic system.  We worked through a few things and then we eventually got our staff on board.  I thought it would be a longer process, but it worked out well.  Everybody was excited about it once they became familiar with the system."  
IDS:  Now that your staff is used to G2 and the Service Scheduler, what are you benefitting from the most from? 
Dave: "The major benefit I would say is productivity.  Being able to get rid of our paper system was huge.  Before, we spent a lot of extra time trying to find papers in the shop where wind blows from here to there.  It seemed like paper would be stuck in a black hole somewhere and never found again.  This electronic system never allows that to happen.  And you have full tracking of all your technicians' time from the moment they clocked in in the morning till the moment they leave at night.  This really allows you to manage the technicians' time.  You might discover that you have a tech for 8 hours a day, but they are only getting 3 hours of work done.  You can discover these issues quickly before it becomes a problem.  If any issue stands out, you'll find it and track fast.  Then you have two choices.  You can either train the tech, or make sure you have the right people in the right positions." 
IDS: What would you say to other dealers looking to implement the Service Scheduler into their dealership?
Dave: "I've already recommended it to other dealerships.  I've had calls from other dealerships who found out that our technicians are using the tablets and different ways we use it, just from word of mouth.  The Service Scheduler has really helped us out.  We did go through some struggles in the beginning, but it was worth it.  As a result, it's working really nice right now."
Tired of scheduling appointments in Outlook?
Find out how IDS Service Scheduler can help you streamline your service operation. Tell us about your business, and a dealer management software expert will contact you shortly to schedule a personalized demonstration of IDS Astra G2.