Interview with General RV on how to make your business development center more effective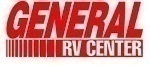 To run the nation's largest family-owned RV dealership, you need a dedicated Business Development Center equipped with a proven dealer management system.  The expansion of business combined with a rapidly-growing internet presence has created the need for a quicker turnaround time and follow-up process when it comes to handling customer requests.  In order for its Business Development Center to thrive, General RV's Head of Operations, Grant Baidas, and his team made the decision to upgrade to Astra G2 equipped with CRM.  
Watch a 2-minute video to find out Grand Baidas' key strategy in lead followup:
IDS: With multiple locations, you seem to rely quite heavily on your Business Development Center to play a vital role in keeping track of your sales leads and making sure they are followed up with properly.  Can you explain how you keep this area of your business successful?
Grant:  "It is a huge part of our dealership.  We're continuing to invest in more stores and we want our customers to get the best experience possible.  As we all know, the industry is rather changing and the Internet is also becoming more and more prevalent.  People are out there searching on the web and you have to be a part of it.  If you don't, you will lose market share and sales.  So our Business Development Center has become a big part of our company.  It allows us to centralize all the leads and all the phone calls coming in to one location.  Having this system in place allows us to better manage our employees and provide better service to customers in a timely fashion."  
IDS: What advice do you have for dealerships that are looking to set up a Business Development Center?  
Grant: "Depending on if you have a single point location or you have multiple locations, I think the biggest thing is to keep your Business Development Center centralized.  Everything needs to come into one place and then you can manage it from there.  You have to treat it the same as any other division, just like you would your service department or parts department.  It's your mobile store!  If you treat it like that, are committed to it and you have the right management in place, it can work for you."   
IDS:  You mentioned your Business Development Center allows you to provide quicker response times.  How do you make sure that your staff responds to customers in a timely manner?
Grant:  "The CRM system integrated with Astra G2 allows that to happen.  There's activity set that when an inquiry comes in, it's contained in one system that also contains your inventory, your customer base and your DNS, which is a huge plus.  The new CRM system allows you to set up activities for a salesperson and schedules the activities based off of their time zone.  Everything, including a phone call and an email, is set up within 30 minutes.  Leads automatically go to a salesperson as soon as it comes in and they're notified via email on their phone or on their computer."  
IDS: If you had to pick one key benefit of Astra CRM, what would you pick and why?
Grant:  "The full integration.  It's in the same system our customer base is, so when a lead comes in, it's automatically searching your system to see if that customer has already been at your store and if you've already given pricing out.  You don't have to double-input all of the customer's information.  Everything is already right there in front of you.  That was huge for us.  Time is very valuable and when you're bouncing back and forth, mistakes happen.  Maybe you didn't catch something and you end up being working harder, not smarter.  The auto-routing is also huge."   
IDS: Is there anything else you'd like to add about how Astra CRM and G2 have benefitted your dealership?
Grant: "I believe IDS is the best product out on the marketing right now and I say that with confidence.  It's come a very long way and we're very pleased with it.  I would highly recommend it!"