Interview with Veurinks' RV Center on Celebrating 60 Years of Excellence and Creating Customer Delight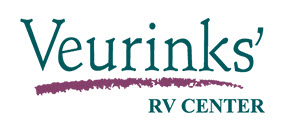 In order to stay in business for 60 years, you need to establish core values in your dealership and know how to take care of your customers.  Through Excellence, Customer Delight, Integrity, Teamwork and having Fun, Tim Veurink and his staff have worked to make Veurinks' RV Center a Top 50 dealer.  Located in Grand Rapids, MI, the dealership is currently celebrating its 60th anniversary and business is booming!
We recently spoke with Tim to learn more about the dealership's core values and how IDS has helped their business thrive.
IDS: Congratulations on celebrating 60 years in business!  Can you tell me about how the business began and what changes you've made over the years to remain successful?
Tim:  "The business started in 1954.  My dad got home from the war in Korea, married my mom and went into business with his dad.  In 1963, my dad moved down the road a little and picked up the Holiday Rambler line, which is a line we've carried for 51 years.  The business really flourished with building the value of our dealership along with selling Holiday Rambler products.  In 1991, my dad sold the business to myself and my sister Tammy.  We soon outgrew that facility and moved to our current eight acre facility.  The business basically began with two employees and now we're close to 30 employees."
IDS: You're currently hosting your 60th anniversary celebration at your dealership.  What special events do you have going on for your employees and customers to celebrate this milestone?
Tim:  "We really ramped up our advertising.  We've been talking about our 60th anniversary since our winter shows.  We have done several lot promos and open houses.  I've been on several local channels promoting our business.  We also ramped up our inventory and it's paying off."
IDS: You've been recognized as a Top 50 Dealer by RV Business.  What do you consider to be the strengths of your business compared to other dealerships? 
Tim: "I'm always humbled in this business because there are some very good entrepreneurs out there.  Any time I enter another dealership, I'm always impressed with my competition.
We work on five core values that our employees established in 2010.  The first one is Excellence.  We try to deliver excellence in the customer experience.  The second is Customer Delight.  It takes more than just customer satisfaction.  What tells us that we are delighting the customer is if they recommend us to their friends and family, or come back to buy another RV.  The third one is Integrity which is important to us.  This means doing the right thing, even when no one is looking.  The fourth one is Teamwork.  We do a lot of events together.  We have a summer picnic coming up.  We have a baseball game that we're going to.  We have an annual Christmas party.  We also have different team bonuses we hand out to encourage teamwork throughout the year.  The fifth value is Fun.  We're in the RV business and believe fun is important, so we try to have a good time."
IDS: When did you bring computerization into the business to manage your daily operations, and what lead you to select IDS as your dealer management system?
Tim: "When my dad ran the business, we didn't have any computerization and he encouraged us to head in that direction.  Shortly after we bought the business from my dad, we implemented a very basic program.  It wasn't enough.  One of the things we wanted was to have all of the departments integrated and we were looking for a company to handle that.
We chose IDS in 1996.  The biggest thing was that IDS had experience in RV and Marine, which we liked.  They understood our language and needs.  Back in 1996, there were still a lot of systems that we're not integrated yet.  The integration and the fact that IDS really is an expert in the RV business made our decision."
IDS: How long have you been using IDS CRM and what prompted you to implement the product into your business?
Tim: "We had a stand-alone CRM program and the problem was that there was a lot of double entry involved.  We had the customer come into our CRM, but if we did any business with them, we'd have to then enter all of their information manually into Astra.  We were glad when IDS came out with its own CRM.  We really like the system.  Our salespeople love using the mobile device to follow up with leads anywhere at any time."
IDS: How has IDS CRM impacted your sales?
Tim: "We're definitely seeing an increase in sales.  It's always a challenge.  We're in a market where there are some very large dealers that have no problem generating a lot of traffic.  We probably don't generate as much lot traffic as some of those dealers, so with every opportunity we get it's important to make the most of it.  I like it because it holds my salespeople accountable on following up with a customer or prospective buyer so we can meet our value of customer delight.
It allows me and our business office to send out emails to customers on a timely basis.  If a customer's warranty is about to expire, we let them know there are extended service agreements available.  I also like the fact that when a customer is entered into our CRM, we can quickly move them into a sales quote, the sales manager can then quickly load in the trade-in information, payment information and down payment information.  If a customer says yes, we can easily move that quote to an F&I quote and send it to the business office.  The business office can then easily print the documents, we can move it to a deal, collect money from the customer and then move it to the accounting office.
The other thing I like about the CRM is that it's a pretty powerful tool in looking up customer information.  From CRM, we can pull up customer work orders, parts purchase history, sales history and unit information.  We also can type in keywords.  If we have a customer looking for a bunk house travel trailer, we can type in bunk house and see all of the customers looking for a bunk house travel trailer, or we can look for all of our customers that already have one."
IDS: What do you like about the reporting options in Astra G2?
Tim: "There's just so much there.  At the end of the month I like to use the Exception Report and I would definitely encourage any general manager or owner to use that.  The report pulls from your General Ledger and tells you things such as what units are aged, what parts are sold below a targeted margin and what follow-ups aren't being followed up with.  It tells you your cash balances, accounts receivable and accounts payable all in one snapshot.
I'd also like to add that this system gives my employees the ability to do a lot without me micro-managing, but at the same time I still have a lot of control.  I can be at home or on the road, open up my laptop, quickly access the system and access a lot of key things that I like to look at such as how many sales quotes we did for the day and how many deals are posted for the day.
This isn't report related, but we're also starting to set up the email function where if a unit is sold, salespeople automatically get an email to know it's off the market.  If we get a new unit in, they get a notification on that as well.  If special order parts are tied to a work order, the service writer gets an email that it's arrived and get the RV back into the shop."
IDS: In what ways have you saved time or money since implementing G2?
Tim: "I was able to drop our old CRM provider and just use IDS CRM.  The system has also helped our F&I sales a lot.  We love the menu that's on the system.  Before we used a stand-alone menu program and charged a monthly fee.  Our F&I manager really likes the IDS menu because it gives him a lot of flexibility.  With a click of the mouse he can quickly move the customer's selected products into a quote and show how it will change the customer's payment or cash price. Once the customer says yes, all he has to do is print the documents."
IDS: What are the future goals of the dealership and how will IDS help?
Tim: "We obviously want to keep selling more products.  On the sales side, we have a pretty good handle on things.  We keep tweaking our CRM when needed.  In our other departments, we'd like to look into increasing efficiency.  I see IDS has a mobile scanner now for doing year end and spot parts inventory checks, which is something we'd like to look at.  The Service Scheduler is also something that's on our list. In the future we would like to highlight our parts and service departments and invest more in them."