Checklist: Monthly Checklist for Service Writers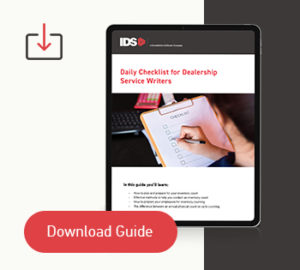 There should always be something for your Service Writers to work on. But with everything that goes on in a dealership, things can fall through the cracks. 
We've put together a checklist of daily tasks and responsibilities that most Service Writers should be performing, based on our team's real experience running dealerships. This checklist is customizable, so you can add your own to-dos.  
Download the checklist: