IDS Continues to Invest in Customer Service by Appointing Ata Etemadnia as its Director of Customer Services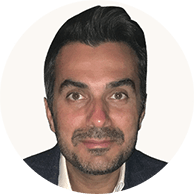 Wake Forest, NC, April 1, 2021– Integrated Dealer Systems (IDS), a leading RV, marine, and trailer dealership software provider, is pleased to announce that Ata Etemadnia has joined the team as Director of Customer Services and will oversee IDS's commitment to offering a customer-centric experience.
"This is an exciting opportunity to bring top-notch customer service to all customers," says Ata, "I look forward to working with everyone at IDS to deliver an exceptional customer experience to customers by meeting and exceeding their expectations."
IDS is committed to creating a positive customer experience that extends beyond the expectations of basic customer service, at all stages of the customer's journey. Those interested in learning more about the customer success services offered by IDS are invited to check out this page: https://www.ids-astra.com/services/ .
About IDS
IDS (Integrated Dealer Systems) is one of the leading providers of complete software solutions for marine, RV, and trailer dealerships. With over 10,000 software users in dealerships across North America, IDS has set the standard for quality and customer satisfaction for 30 years.