Our Customer and Boating Industry's Top-100 Dealer Continues to Grow at Rapid Pace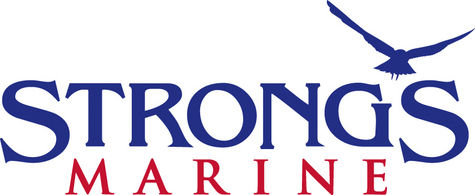 We're pleased to announce that our customer and Boating Industry's Top-100 dealer – Strong's Marine – remains of one of the fastest-growing multi-location boat and yacht dealers in Long Island, having achieved significant growth over the course of 2015, 2016 and 2017.
Over the years, it has earned accolades such as the seventh spot on Boating Industry's list of top 100 dealers in the United States, sixth spot on Pursuit's 2016 list of top 10 dealers in the world, 10th spot on Regal's 2016 President's Club Award list of top dealers in the world and Sunseeker Yachts Award for Highest Sales Growth in 2016.
According to Paul Silansky, the Director of Strategy and Process at Strong's Marine, the dealership became such a powerhouse by being able to constantly move forward without losing track of its family-oriented roots.
"Strong's Marine is currently enjoying its fourth generation of family ownership," said Paul. "With 60% of family-owned businesses not making it to the second generation and 90% not surviving the third, this strength in tradition and continued success differentiates Strong's from others."
Dave and Dottie Strong started the business in 1965, and it has since expanded across six locations, covering the entirety of Long Island, with Ryan Strong now overseeing operations for all of them as the fourth-generation owner.
Of course, family tradition isn't everything. Another aspect that helps Strong's Marine grow is its continuous willingness to embrace new technologies. By implementing Astra G2, IDS' dealership management software, it was able to gain control of its multiple locations and ensure top performance across all of them – with no signs of slowing down.
"I think IDS will continue to support our current business and enable further growth," said Paul. "We grew 35% in 2015 and then 25% in 2016, with further growth being achieved in 2017 as we evolve various lines of business across all our locations."
To learn more about how Strong's Marine used Astra G2 to grow, check out our in-depth interview with Paul Silansky.