Integrated Dealer Systems Invites Dealers to its Customer Conference in Tampa, March 20-22, 2017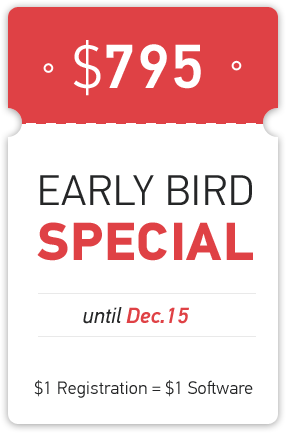 Wake Forest, NC – October 11, 2016 – Integrated Dealers Systems (IDS), a leading provider of dealer management solutions for the RV and Marine industries, is pleased to announce that registration is now open for its 2017 Customer Conference. The event will take place March 20-22 at the Safety Harbor Resort & Spa in Tampa, FL.
Last year over 100 Astra G2 customers from all over North America attended the event and this year promises to be even bigger. Attendees will learn how to maximize their investment in their dealer management software by participating in sessions that will provide their sales, finance and service staff with practical advice to improve their daily operations. They will also receive an exclusive preview of the IDS roadmap and development plan for 2017 and beyond. Each session is instructed by an IDS expert who has vast knowledge on the product and real-world dealership experience.
Back by popular demand, IDS will once again have the Ask the Experts Lab. The lab proved to be an invaluable tool for those in attendance last year as they were able to receive hands-on training from members of the IDS team. Another highlight of the conference is the networking opportunities designed to help dealers engage in best practice discussions and exchange ideas on how to get the most usage out of their system.  
This year's conference kicks off Tuesday, March 21st with keynote speaker Ken Schmidt. Ken is the former director of communications for Harley-Davidson Motor Company and is considered to be one of the most provocative thought leaders in America. He played an active role in one of the most celebrated turnarounds in corporate history and is ready to share his experience with the group and help attendees improve their competitiveness, even in the most difficult market environments.   
"This is a can't-miss opportunity for our customer base to receive best practice advice from some of the most gifted business experts in the country," said IDS General Manager Sean Raynor. "We look forward to providing our customers with this unique opportunity to network, improve their usage of the Astra G2 software, and bring a wealth of knowledge back to their dealerships."
IDS is currently accepting registrations for the 2017 IDS Customer Conference and the event is expected to sell out. To reserve a spot now and save $200 with an early bird pricing, IDS customers can visit www.ids-astra.com/conference or contact Suzie Murphy directly at 919-230-9412 or s.murphy@ids-astra.com      
​        # # #
​         
About the event:
2017 Customer Conference: Let's Elevate Our Game
Integrated Dealers Systems
March 20-22
Safety Harbor and Resort – Tampa, FL
About Integrated Dealer Systems:
Integrated Dealer Systems (IDS), is recognized as a leading provider of dealer management software for the RV and Marine industries. IDS offers a single dealership software to manage the entire business, helping dealers gain control of their dealership and get peace of mind.
 Visit www.ids-astra.com for more information.