RV Dealers Cut Costs and Save Hours of Work with IDS Cloud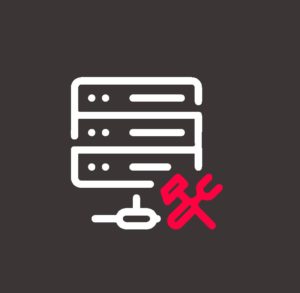 Wake Forest, NC, August 27, 2019 – Integrated Dealer Systems (IDS), a leading RV and marine dealership software provider, is pleased to announce that several prolific RV dealerships and long-time IDS software users have achieved tremendous growth and success thanks to its IDS Cloud.
With this solution, dealers can now rely on IDS to remotely host their business management system – instead of using their own local server. Unlike other hosting and cloud services on the market, IDS' solution is optimized specifically for its Astra G2 dealership management system. This provides IDS dealers with improved software performance, increased access to information and support from staff with intimate knowledge of the system.
IDS Cloud takes advantage of a remote state-of-the-art server that resides in a highly secure facility with several physical and electronic security measures in place. IDS takes care of all the necessary hardware maintenance, software updates, data backups as well as air conditioning and electricity requirements of the server.
This in turn helps dealers save money, time and space for more fruitful endeavors. It also allows them to quickly restore their full business system access in the event of a natural or manmade disaster with minimal downtime losses to revenue or business.
We made the decision and commitment to move to IDS Cloud two years ago and we haven't  looked back," said Greg Walker, the Chief Operating Officer (COO) at Vogt RV Centers. "Once we made the move, our overall software performance improved dramatically due to the increased speed relative to our old server. Everything runs much faster and smoother now.

What's even more efficient is that IDS now manages, maintains and upgrades our system for us, which is one less thing we have to worry about."
Hannah Gross, the Accounting Manager from Bluegrass RV echoed Greg's sentiments,
We started out with less than 10 users in a single store a few years and now we have 30 users over three locations," she said. "IDS Cloud had a huge part to play in that. It allowed our business to grow easily, without having to worry about any type of expensive server replacement or upgrades."
If you're an IDS Astra user who's spending too much time and effort on managing your server, our IDS Cloud is a good fit for you," said IDS General Manager Sean Raynor. "I think the peace of mind that comes with the knowledge that your data is kept safe by the people who fully understand your industry is invaluable."
To get more details, be sure to visit the official IDS Cloud page. For additional details on IDS, please visit www.ids-astra.com.
About IDS
IDS (Integrated Dealer Systems) is one of the leading providers of complete software solutions for marine, RV and trailer dealerships. With over 10,000 software users in dealerships across North America, IDS has set the standard for quality and customer satisfaction for 30 years.