David Darrell Joins IDS as Its Director of Cloud Operations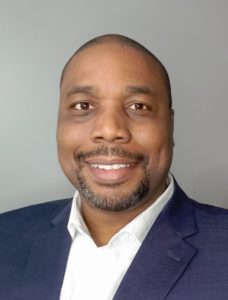 Wake Forest, NC, November 18, 2020 – Integrated Dealer Systems (IDS), a leading RV, marine and trailer dealership software provider, is pleased to announce that David Darrell has joined the team as the Director of Cloud Operations to take charge of the company's cloud strategy as well as oversee production operations and infrastructure.
He has extensive experience overseeing mission-critical technology and supporting services in a 24/7/365 environment, having held senior management roles for companies such as Research In Motion (RIM) and TD Securities. Most recently, David was the Director of Cloud Operations at a learning management company where he successfully migrated seven datacenters in five countries to a cloud environment.
I'm looking forward to working with the IDS team on taking cloud technology to the next level," said David. "I think IDS is well-positioned to become the go-to cloud provider in the industry, and I'm excited to be a part of that."

We're extremely grateful to have someone as experienced as David on our team," said Frank Tamburrini, the General Manager of IDS. "Cloud technology is the future – and David will undoubtedly play a crucial role in getting us there in the most effective way possible."
Those curious to learn more about IDS' cloud solution should check out this page: www.ids-astra.com/services/reduce-expenses-ids-cloud
About IDS
IDS (Integrated Dealer Systems) is one of the leading providers of complete software solutions for marine, RV and trailer dealerships. With over 10,000 software users in dealerships across North America, IDS has set the standard for quality and customer satisfaction for 30 years.