Integrated Dealer Systems Appoints Jim Hurt as Its New Director of Sales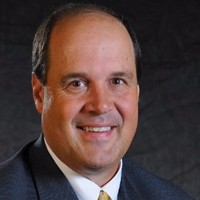 IDS announces that Jim Hurt will take charge of its various sales activities as the new Director of Sales.

Wake Forest, NC, March 26, 2018 – Integrated Dealer Systems (IDS), a leading RV, Marine and Trailer dealership software provider, is pleased to announce the newest addition to its team – Jim Hurt who has taken charge of the company's various sales initiatives as the new Director of Sales.
Hurt is looking forward to the opportunity to help IDS grow its current customer base as well as further unlock the sales team's potential.
"I am very happy and honored to have been chosen for this role," said Hurt. "I pledge to do all I can to help every sales employee achieve their goals and make us even more successful than we currently are. I also look forward to meeting and working with everyone else on the IDS team."
Hurt has spent over 30 years of his career working for auto dealer software vendor CDK Global (formerly ADP Dealer Services), both in the auto and heavy-duty truck sides of the business. Though he started out as an individual performer, he quickly rose through the ranks – first becoming the Director of Sales, then the National Account Director, and eventually, the Vice President of Sales of the North region.
In 2017, following his career at CDK Global, Hurt joined Karmak, another dealer management solutions provider, as the Regional Sales Manager, overseeing nine states in the Southeast and working within the heavy-duty truck, trailer and heavy-duty parts distributor industries.
"What Jim brings to the table is a perfect blend of sales, leadership and dealership software experience," said Sean Raynor, the General Manager of the North American Dealer Group to which IDS belongs. "This makes him a natural fit for his role here at IDS, which is why we are all very excited to see where he takes us."
In addition, Hurt will be responsible for the sales operations of IDS' two sister companies – Ideal and Dealer Information Systems (DIS) – both of which also belong to the North American Dealer Group overseen by Raynor.
When he is not busy managing multiple sales teams and helping customers, Hurst enjoys golfing, snow skiing and a variety of other recreational activities in his home state of North Carolina. To learn more about IDS, visit www.ids-astra.com.
About IDS
IDS (Integrated Dealer Systems) is one of the leading providers of complete software solutions for marine, RV and trailer dealerships. With over 10,000 software users in dealerships across North America, IDS has set the standard for quality and customer satisfaction for 30 years.