Our GM Discusses Upcoming GM Summit in RV Daily Report's Latest Podcast: Check It Out!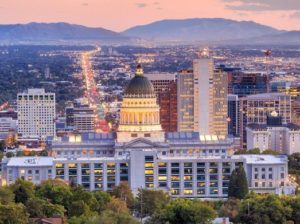 We are pleased to let you know that our General Manager, Sean Raynor, has recently discussed our upcoming GM Summit with Greg Gerber, the editor of RV Daily Report, in his weekly podcast.
In case you didn't know, our team has also recently discussed the IDS RECT reports with Gerber, so be sure to give that podcast a listen as well.
The GM Summit Raynor talks about in the latest podcast will take place on March 10-11 in Salt Lake City, right before the RVX conference, which will happen on March 12-14.
The ideal candidate for the GM Summit will be a general manager or owner that hasn't had any formal IDS training lately and is also planning to attend the RVX conference," Raynor said in the podcast. "Essentially, what they have to do is come in early and get the best use of their time by attending both events."
One of the key reasons to attend the event is to learn more about the IDS dealership management software and its key features.
It's a full day of IDS training on the specific functions that are tailored for the general manager," said Raynor. "We'll focus on reporting, exception reporting and managing by exception. We'll identify and explain some of the most widely used KPIs – or key performance indicators – that we use within our software, and in the industry, and their impact on the dealer's business.

We'll also be providing a look into the future of IDS – where we are today and where we see the IDS dealer management software down the road."
Raynor will be attending the GM Summit in person to do an opening statement and meet with all the customers.
In addition, dealership operations consultant Michael Rees will be in attendance as the guest speaker. He has written articles for magazines such as Auto Dealer Monthly, RV Executive Today and RV Business.
If you're an IDS customer and you'd like to attend the GM Summit, head over to this page to sign up – and do it soon, before we run out of spots!
If you'd like to listen to the podcast, visit RV Daily Report's official website.
About IDS
IDS (Integrated Dealer Systems) is one of the leading providers of complete software solutions for marine, RV and trailer dealerships. With over 10,000 software users in dealerships across North America, IDS has set the standard for quality and customer satisfaction for 30 years.