IDS Customer Legendary Marine Takes Home its Second Consecutive Top Marine Dealer Award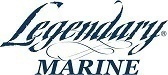 Orlando, FL – November 21, 2013 – Legendary Marine of Destin, FL, took home Top Marine Dealer honors at Boating Industry's annual Top 100 black-tie gala.  This marks the second consecutive year the dealership has received the industry's highest recognition.
"Legendary wowed us with the wave of improvements the company made over the last year, from the Five Star Military VIP Program to the Legends Boating Club," said Boating Industry's Editor-in-chief Jonathan Sweet. "It's a record that made it nearly impossible for us not to recognize Legendary for the second year in a row."
Seven other IDS customers were recognized as Top 20 dealerships including The Sail & Ski Center, Buckeye Marine, Russell Marine LLC, Bosun's Marine, Port Harbor Marine, M&P Mercury Sales Ltd. and Strong's Marine.
In addition, Buckeye Marine was awarded Best Marketing, Russell Marine LLC received Best Boat Show honors and Port Harbor Marine was honored with the Best Industry Advocate award.  Strong's Marine also received special recognition for its recovery efforts during Hurricane Sandy.
"We are very proud of the fact that we have a strategic business relationship with such a highly regarded group of dealers," said IDS General Manager Sean Raynor.  "These dealerships represent the epitome of success at the highest level of the marine industry.  They have set the standard for customer service, community, professionalism and the workplace that all businesses strive to achieve."
# # #
About Legendary Marine:
Legendary Marine, a Marine Industry Five Star Certified Dealership is the Gulf Coast's largest boat dealer with sales and service locations in Destin, Fort Walton Beach, Panama City and Gulf Shores, AL.   For more information, visit www.legendarymarine.com
About Boating Industry Magazine:
Boating Industry magazine is a leading trade publication providing the latest news to the marine industry.  The publication began the Top 100 Dealer program in 2005 in an effort to direct prospective buyers to trustworthy and professional dealers for boat sales and service.  For more information, visit https://www.boatingindustry.com
About Integrated Dealer Systems:
Integrated Dealer Systems (IDS), a product of Constellation Dealership Software, is recognized as a leading provider of dealer management for the marine industry. With nearly 30 years of proven service and industry experience, IDS is a comprehensive solution designed to save dealers time, boost profits and automate all of their business operations.  For more information, visit www.ids-astra.com