IDS Looks to Provide Dealers with a Paperless Office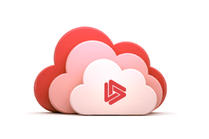 Wake Forest, NC – May 16, 2014 – Integrated Dealer Systems (IDS), a leading provider of dealer management software for the RV, Marine and Trailer industries, has announced its plan to provide its dealer base with a paperless office as part of its vision for the "Dealership of 2020." The paperless office, which includes a cloud-based document filing system and enhanced mobile capabilities, will eliminate the need for several paper-based processes including manual file storage for manufacturer invoices, check-in sheets, trade-in sheets, deal jackets, and customer signatures on finance applications and work orders.
IDS has already made great strides in working toward its paperless office goal through continued development of the Astra G2 product and several new enhancements which include:
New mobile app functionality for Units, Sales, Service and Parts that provides employees with valuable data that can be accessed from their mobile device instead of a paper copy.
Electronic signature capture that eliminates the need for paper-based signatures on work orders and other documentation.
The ability to send sophisticated email and text notifications to customers.
Continued manufacturer integrations that eliminate the need for paper submissions and records.
Digital document storage using a low-cost, secure, cloud-based platform.
"Implementing a paperless office is one of several initiatives that enables IDS to drastically improve efficiency, serve the future needs of our customers and also help the environment," said Mario Britz, IDS's Director of Product Management.  "It is an essential part of our vision for the Dealership of 2020."