IDS and RV Care Partner to Provide Dealers with a Fully-Integrated Dealer Management Solution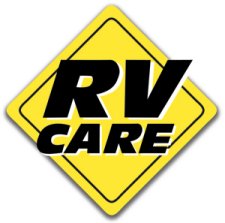 Markham, Ontario – November 12, 2013 – Integrated Dealer Systems (IDS), a leading dealer management software provider, has announced a partnership with RV Care, Canada's largest RV dealer network.  The partnership enables RV Care dealerships to implement the IDS system with exclusive incentives.
"We are excited to begin this relationship with the RV Care network of dealers, and further develop our dealer network in Canada," said Grant Farrer, Business Development Manager for IDS.  "The IDS G2 suite of software allows RV Care members to provide the highest level of customer service and dealership operations capabilities on the market today. We look forward to building our relationship with both the RV Care organization as well as with the associate dealers within the group."
Through the partnership, RV Care can offer its expanding dealer base of 60 dealerships an industry-specific solution designed to manage their entire operation.  IDS G2 eliminates the hassle of running point of sale, service, accounting, CRM and F&I from different software products.  All daily operations are bundled in one, fully-integrated solution that can be utilized throughout the entire business.
"We are thrilled to partner with a top software provider in our industry," said Earl Manning, Vice President of RV Care. "IDS is very well-respected throughout the RV community and we feel its solution can provide our dealers with the capabilities they need to boost customer service and create full visibility throughout their entire dealership.  The G2 product is the fully-integrated solution they need to take their success to the next level."
About Integrated Dealer Systems:
Integrated Dealer Systems (IDS) is the leading provider of dealer management software for the RV industry.  In 2009, IDS was acquired by Constellation Software Inc.  As part of the Constellation family, IDS continues to provide the individual attention you expect from a family-oriented, medium-sized company while benefiting from the support and best practice influence of a 180 company/2000+ employee organization.  To learn more about the solutions IDS offers, visit www.ids-astra.com
About RV Care
RV Care Network Ltd. was originally formed in 1999. Today the group includes 60 dealerships across Canada, and is looking forward to adding more in the coming months. While working closely with partner suppliers like IDS to strengthen the associate dealers, the underlying objective of the RV Care Network is to help traveling RV owners enjoy a safe and worry-free RV lifestyle.  For more information, visit https://www.rvcare.ca