IDS Expands its Partner Network, Enabling Dealers to Do More than Ever with their Dealer Management System
Wake Forest, NC, May 4, 2021– Integrated Dealer Systems (IDS), a leading RV, marine, and trailer dealership software provider, is excited to announce that they have expanded their partner network, which will enable dealers to reduce data entry, streamline operations and enhance their DMS experience.
The IDS Technology Partners network expands the core functionality of the IDS dealer management system, enabling dealers to manage virtually every aspect of their business in one seamless ecosystem. Dealers can choose from a wide selection of integrations, across many categories, to solve a myriad of problems they face. The expansion includes the addition of partners for e-signatures, marketing, and menu selling.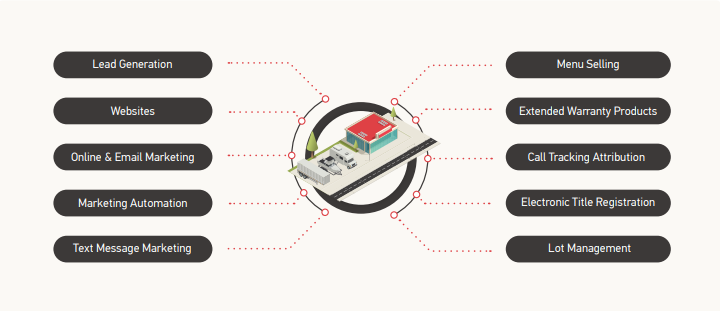 That means less switching between software and screens, so dealers can focus on what matters: serving their customers.
As part of their Technology Partner Program, IDS offers a roster of IDS Certified Partner integrations to help dealers achieve more within their system. IDS Certified Partners undergo an extensive testing and validation process, to ensure a smooth experience for dealers.
At IDS, we are committed to building innovative new products to support our customers' continued growth. We believe that partnering with other software providers who complement and expand the core functionality of our product is of great benefit to the industry as a whole," says Chris Buzny, Product Manager at IDS. "We are excited to offer our IDS Certified Partner program to any software company who wishes to serve dealers' best interest by providing access to data and allowing them to leverage our leadership in the industry."
IDS plans on continuing to expand its Technology Partner Program in an ongoing effort to provide the best resources to help dealers operate efficiently. To learn more about IDs Technology Partners, including how to become a Certified Partner, visit https://www.ids-astra.com/about-ids/technology-partners/.
About IDS
IDS (Integrated Dealer Systems) is one of the leading providers of complete software solutions for marine, RV, and trailer dealerships. With over 10,000 software users in dealerships across North America, IDS has set the standard for quality and customer satisfaction for 30 years.