IDS Welcomes Mario Britz and Kseniya Savelyeva to its Family
IDS is pleased to announce some welcomed additions to both its product development and marketing staff.  Mario Britz joined the IDS team in the early fall as Director of Product Management and Kseniya began her role as Marketing Director this past spring.
Director of Product Management
Mario Britz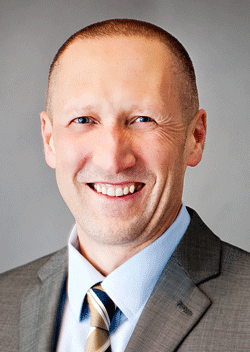 Based in Toronto, Mario comes to IDS having previously served as product manager for a mid-sized insurance company.  In his new role, he's responsible for the leadership and direction of all of our Dealership Group products which includes IDS as well as its sister companies, Ideal Computer Systems and Constellation Automotive Software.
Mario has spent the last 10 weeks traveling non-stop to meet customers across all the product lines.  He believes his travel experience allows him to have meaningful conversations with customers on how we can improve their businesses.  He then takes that information and collaborates with not just the Research and Development team, but all departments to help design and deliver innovative solutions.
Mario holds a Bachelor's degree in Mathematics and has completed numerous courses on a variety of topics over the years.  He is a lifelong learner and is currently working his way through a course offering Mobile Applications.  In his free time, he's  an obsessive runner and also occasionally participates in triathlons.  His dog, Zoey, is his training partner and they spend many hours exploring the trails in the area.
Kseniya Savelyeva
Marketing Director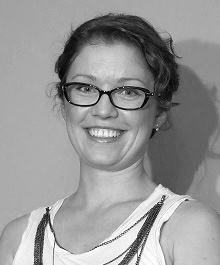 Kseniya Savelyeva, also based in Toronto, came on board in April as Marketing Director of the Constellation Dealership Group.  She oversees the marketing team by coming up with strategic plans for lead generation as well as developing new initiatives for IDS as well as its sister companies, Ideal Computer Systems and Constellation Automotive Software.
Kseniya is passionate about digital marketing, branding and customer communications.  Before joining the IDS family, Kseniya had 9+ years of experience developing and implementing integrated strategic marketing plans in a software industry.  She worked in a similar position as a Marketing Director at Panorama Software, where she was responsible for all aspects of marketing.  Kseniya has a Bachelor in Business Administration & Management and a Post-secondary Degree in Business Marketing Analysis.
When not thinking about marketing, Kseniya has a passion for fashion, cooking and technology that is only overshadowed by her love of spending time with her husband and son.  She also loves to travel and doesn't discriminate between short and long trips.  If there's an opportunity to explore and take photos, she's there.