Integrated Dealer Systems Appoints New VP of Engineering to Lead Product Development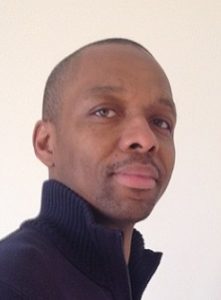 Integrated Dealer Systems (IDS) appoints Eric Tchokonte as its new Vice President of Engineering to lead product development.
Toronto, Ontario, January 3, 2018 – Integrated Dealer Systems (IDS), a leading RV, Marine and Trailer dealership software provider, is pleased to announce that Eric Tchokonte will take charge of its product development as the Vice President of Engineering, working from IDS' office in Markham, Ontario.
Though his current focus is on IDS' dealership management software, Astra G2, he will eventually oversee product development for the other four software businesses that, alongside IDS, comprise the North American Dealer Group of Constellation Software.
This is definitely an exciting opportunity," said Tchokonte. "There are a lot of talented developers working here, and Astra G2 is undoubtedly a very ambitious system. I'm definitely looking forward to learning more about it and eventually taking it to the next level in the coming months."
Tchokonte has more than 20 years of software development management experience at both large and small companies, which helped him learn how to oversee various development processes, while staying nimble, entrepreneurial and customer-focused.
Prior to joining IDS, Tchokonte worked at ADP, a Human Resources and Payroll company, where he led a multi-year country-wide platform migration project that affected millions of employees working for ADP's clients. Before his time at ADP, Tchokonte was at Yangaroo, a content management company focused on the music industry, where he was in charge of its development team for four years, overseeing a rewrite of the company's flagship product.
At both of these companies, Tchokonte was instrumental in making the switch from the Waterfall software development method to the Agile method.
Eric has a wealth of experience, and we're lucky to have him onboard," said Sean Raynor, the General Manager of the North American Dealer Group. "We're always looking for new ways to expand our core offering and bring it even closer to what our customers want. Having someone as smart and talented as Eric will definitely help us with that."
Since IDS Astra G2 is a continuous work in progress, with software updates coming in on a regular basis, Tchokonte has plenty of projects to work on already, with many more on the way. To learn more about IDS, visit www.ids-astra.com.
About IDS
IDS (Integrated Dealer Systems) is one of the leading providers of complete software solutions for marine, RV and trailer dealerships. With over 10,000 software users in dealerships across North America, IDS has set the standard for quality and customer satisfaction for 30 years.