IDS Launches Partnership with AGWS to Streamline Data Entry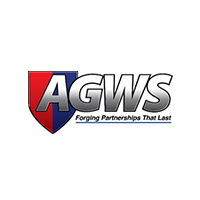 Wake Forest, NC, December 11, 2018 – Integrated Dealer Systems (IDS), a leading RV dealership software provider, is excited to officially announce a partnership with American Guardian Warranty Services, Inc. (AGWS) and integration with its AGWSmenu technology services.
Thanks to this integration, dealers can now forego the need to manually enter deal-related information into the AGWSmenu by automatically pulling it from their IDS Astra G2 dealership management system with the "Get Deal" button.
If a dealer needs to update the information, they can do so via Astra G2 and simply pull the deal information into the AGWSmenu again. This feature simplifies information entry, helping eliminate duplication and errors, and ultimately, speeding up the overall sales process.
Dealers who want to learn more about AGWS and the AGWSmenu should reach out to the AGWS Agent & Dealer Support Team at 800.579.2233, option 4 or support@agwsinc.com. For more information on how Astra G2 works, dealers should contact their account manager.
About IDS
IDS (Integrated Dealer Systems) is one of the leading providers of complete software solutions for marine, RV and trailer dealerships. With over 10,000 software users in dealerships across North America, IDS has set the standard for quality and customer satisfaction for 30 years.
About AGWS
Headquartered just outside of Chicago, Illinois, AGWS is an innovative provider of administration services for Dealers and Marketers offering vehicle service contracts, limited warranties, and a variety of environmental and aftermarket products across the United States. Since its inception in 1998, the goals of AGWS are to offer superior claim processing, exceptional customer service, and unmatched profitability options. AGWS is part of the American Guardian Group of Companies and enjoys an A+ rating with the Better Business Bureau. Products are insured by A (Excellent) rated carriers. For more information, visit www.agwsinc.com or the AGWS University at www.agwsu.com.