General RV Center Joins Wolters Kluwer AppOne Platform Through IDS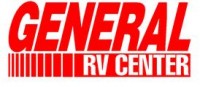 General RV Centers, one of the largest volume recreational vehicle (RV) dealers in the United States, has joined the Wolters Kluwer Financial Services AppOne® platform through its Integrated Dealer Systems' (IDS) Astra G2 dealer management software. AppOne helps automate the credit approval, document preparation and financing processes for dealers and the lenders they work with.
General RV will use the AppOne interface within Astra G2 Sales and F&I module, which helps dealers seamlessly manage and monitor each step of the sales process. AppOne was integrated with Astra G2 last year, allowing dealers to pull financial data already entered into their dealer management software (DMS) to populate credit applications and easily submit them to lenders for approval via AppOne. This eliminates duplicate data entry, helping make the processing of loan applications faster and less error-prone.
General RV is also able to access and print Wolters Kluwer Financial Services' state-specific Bankers Systems® loan documents, including retail installment contracts and required ancillary forms, from within AppOne. The Bankers Systems line of documents is built upon more than 50 years of experience and is protected by Wolters Kluwer Financial Services' industry-leading limited compliance warranty.
"Like Wolters Kluwer Financial Services, we have been focused on providing exceptional service to our customers for decades," said Larry Peter, vice president at General RV. "Investing in new technology has been critical in maintaining that goal, and AppOne further supports our efforts by simplifying both the credit application and contract creation process."
"We help dealerships provide complete, accurate and compliant loan documentation, which is a critical area of focus for many dealers right now as the Consumer and Financial Protection Bureau (CFPB) begins to expand its oversight to vehicle loans," said Jason Marx, vice president and general manager of Indirect Lending and Residential Lending at Wolters Kluwer Financial Services. "We are very excited to help another well-respected dealership make the loan documentation process more efficient and connect with lending sources using AppOne."
Wolters Kluwer Financial Services' Indirect Lending business monitors pending and enacted legislation that impacts the marine, auto and RV finance and dealer markets. The company's compliance documentation, software and services help both lenders and dealers mitigate risk and ensure new laws and regulations are embedded within their business operations. Prominent brands include AppOne®, Bankers Systems® and CompliSource.
About Wolters Kluwer Financial Services
Whether complying with regulatory requirements, addressing a single key risk, or working toward a holistic risk management strategy, more than 15,000 customers worldwide count on Wolters Kluwer Financial Services for a comprehensive and dynamic view of risk management and compliance. Wolters Kluwer Financial Services provides audit, risk and compliance solutions that help financial organizations improve efficiency and effectiveness across their enterprise. With more than 30 offices in over 20 countries, the company's prominent brands include: FRSGlobal, ARC Logics for Financial Services, Bankers Systems, VMP® Mortgage Solutions, AppOne®, GainsKeeper®, Capital Changes, NILS, AuthenticWeb™ and Uniform Forms™. Wolters Kluwer Financial Services is part of Wolters Kluwer, a leading global information services and publishing company with annual revenues of (2011) €3.4 billion ($4.7 billion) and approximately 19,000 employees worldwide. Please visit our website for more information.
About General RV Centers
General RV Centers was named the largest volume RV dealer in the United States in 2001 by Statistical Surveys, Inc., continues to remain one of the top four RV dealers in the country and is the largest family-owned RV dealership nationally. Starting as a "mom and pop" family business in Michigan nearly 50 years ago, General RV now has approximately 400 employees and 10 super stores in Wixom, Brownstown, Wayland/Grand Rapids, Mt. Clemens, White Lake and Birch Run, Mich.; North Canton/Akron, Ohio; Orange Park/Jacksonville, Fla.; Draper/Salt Lake City, Utah; and Huntley/Chicago, Ill. For more information, visit www.GeneralRV.com.