New Mexico RV and Marine Dealer Credits IDS Software for 40% of Its Success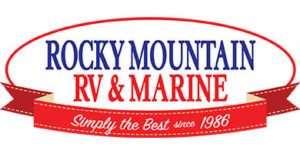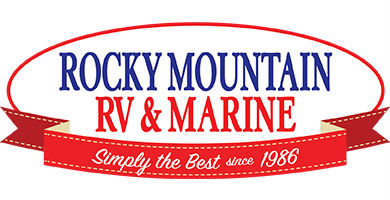 IDS announces that Rocky Mountain RV & Marine, a dealership located in Albuquerque, New Mexico, has credited the IDS software for 40% of its success over the last few decades.
Wake Forest, NC, March 12, 2018 – Integrated Dealer Systems (IDS), a leading RV, Marine and Trailer dealership software provider, is pleased to announce that its system has played a significant role in helping Rocky Mountain RV & Marine to grow into a successful nine-acre dealership with over 50 employees.
According to Bob Scholl, the Assistant General Manager at Rocky Mountain, "about 40%" of the dealership's success is due to Astra G2, IDS' dealership management system.
"I can tell you, we would be nowhere near where we are today, if we didn't have IDS," said Bob. "It's taken a lot of time-consuming activities away from our managers, which gives them the ability to manage the people."
Bob claims the business was "conceived on a restaurant napkin" in 1986 by his father, Rick, and his aunt, Judy, but it didn't open officially until 1987. Shortly after, Bob and his cousin Terry became involved in the business as technicians and detailers – responsible for installing hitches, wiring vehicles and prepping units for delivery – often working late shifts due to being short-staffed at the time.
The dealership has since dealt with that problem by growing into a 50-employee facility, stocked with top-quality RVs and boats. Rick and Judy remain the official owners of the dealership, while Terry and Bob have taken on the roles of the General Manager and Assistant General Manager, respectively.
Since the early '90s, IDS Astra G2 has been a big part of the business because even back then, it was clear that the dealership would grow into something much bigger.
"At the time, we just needed software that would allow us to save time on all of our bookkeeping," said Bob. "We didn't even think of streamlining the processes for our Service, Parts and Sales departments, though that's exactly what we ended up doing eventually."
Rocky Mountain now uses Astra G2 across all of its departments, having even added the IDS mobile app.
"Every one of our techs has their own iPad with the IDS mobile app on it," said Bob. "It saves them a tremendous amount of time since they no longer have to go back to a computer to log in all their job corrections, and so on and so forth."
To get more details on how Rocky Mountain RV & Marine has used Astra G2 to grow over the course of several decades, check out IDS' in-depth interview with Bob Scholl.
About IDS
IDS (Integrated Dealer Systems) is one of the leading providers of complete software solutions for marine, RV and trailer dealerships. With over 10,000 software users in dealerships across North America, IDS has set the standard for quality and customer satisfaction for 30 years.