IDS Customer and Recipient of Top 50 RV Dealer Award Defies Business Expectations with Unconventional Tactics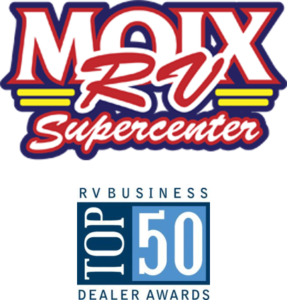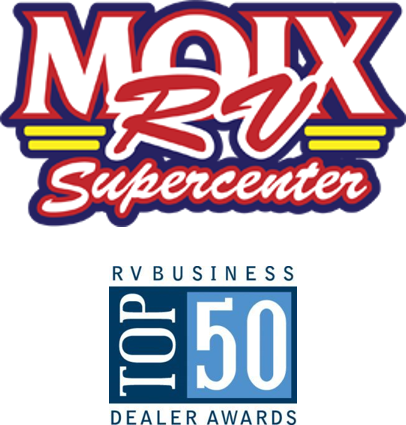 IDS announces that one of its Top-50 dealer customers, Moix RV, continues to defy business expectations with its unconventional tactics.
Wake Forest, NC, March 5, 2018 – Integrated Dealer Systems (IDS), a leading RV, Marine and Trailer dealership software provider, is pleased to announce that one of its biggest customers and a two-time recipient of the RVBusiness Top 50 Dealer Award – Moix RV Supercenter – continues to transcend the boundaries of a typical business.
Moix RV started in 1976 as North Plaza Trailer Sales – a one-person operation overseen by Frank Moix out of the back of a restaurant in downtown Conway, Arkansas. In the mid-80s, Frank renamed the business to Moix RV and moved it to its current facility on Collier Drive in Conway, turning it into a full-fledged dealership.
When asked what makes Moix RV more than just a business, the current owner, Michael Moix, cited the dealership's overall outlook – it's not just about profits, it's about connecting with customers in a meaningful way.
"One of the things we've noticed as far back as 2010 is that customers buy units and never use them," said Michael. "So, a few years ago, we created a camping club – Camp Moix – to organize camping trips around the state, four to five times a year. It helps our customers get out and use their units, while letting us interact with them. We also fix small problems with their units, cook for them and provide entertainment – all for free."
Of course, to move beyond the trappings of a normal business, Michael had to make sure that everything was in order back at the store, which is why he chose to implement Astra G2, IDS' dealership management software, in 2015.
"We were using a different system prior to IDS," said Michael. "However, after realizing that it was missing several key features we decided to move on.
"One of them was the ability to store photographs on a work order. That's become huge in the past three to four years, particularly when it comes to warranty submissions – if you don't have photographs, you're not getting paid."
To learn more about how Michael Moix used Astra G2 to keep his dealership in order, check out IDS' in-depth interview with him.
About IDS
IDS (Integrated Dealer Systems) is one of the leading providers of complete software solutions for marine, RV and trailer dealerships. With over 10,000 software users in dealerships across North America, IDS has set the standard for quality and customer satisfaction for 30 years.