Internationally-Recognized Speaker Andy Masters Named Keynote Speaker For The IDS Customer Conference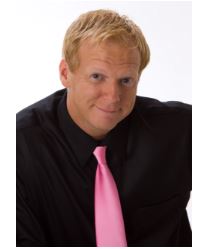 Integrated Dealers Systems (IDS) is pleased to announce that award-winning author and international speaker, Andy Masters, has been named the keynote speaker for the 2016 IDS Customer Conference. The conference will take place March 21st-23rd at the Innisbrook Golf & Spa Resort in Palm Harbor, FL. Masters will deliver his award-winning presentation Kiss Your Customer: Why Sales & Service are Just Like Dating & Relationships. He will take the attendees on a journey through the highs-and-lows world of relationship-building utilizing the clever irony between business and romance.
Masters holds a prestigious "CSP" designation of the National Speakers Association (NSA), the highest earned international recognition for professional speakers, in which less than 10% of speakers worldwide have achieved. He also holds four degrees, an M.A. in Marketing, an M.A. in Human Resources Development, a B.A. in Political Science and a B.A. in Communications. Masters has presented hundreds of programs on topics specializing in sales, service, leadership, and personal development.
"I couldn't be more excited to present my award-winning program 'Kiss Your Customer' for the IDS Customer Conference on March 22nd, 2016," said Masters.  "And, I promise….you will NOT fall asleep, you will SMILE at least once, and you will BRAINSTORM at least one way to make an amazing impact on your customers, employees, and even your loved ones."
In addition to Masters, dealership experts Chuck Marzahn and Greg Dewalt of Marzhan and King Consulting, Inc., financial guru Hardee McAlhaney of McAlhaney Consulting LLC, and F&I expert Becky Chernek have been named as guest speakers for the IDS Customer Conference. Each will provide attendees with best practices for profitability, compliance, and maximizing the performance of your dealership.
"This is a can't-miss opportunity for our customer base to gain knowledge from some of the most gifted business experts in the country," said event chairman and IDS Professional Services Manager, Kimberly Schultz. "We look forward to providing our customers with the opportunity to network, improve their usage of the Astra G2 software, and bring a wealth of knowledge back to their dealerships.